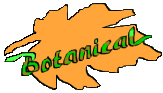 " Valeriana officinalis L. "
Valeriana officinalis L. - ( Common valerian)

Perennial herb of the Valerian family - Valerianaceae - till 2 m.tall. Erect , robust stem , glabrous or pubescent, grooved. Pinnate compound leaves. Upper ones with shorter stalk or unstalked. White or pink flowers clustered in flat inflorescents, a central one in a higher position than the two side ones. Tubular calyx till 2.5 cm. long. In woods, riversides and humid grasslands.



Valeriana officinalis L. - (Valeriana)


Hierba perenne de la familia de las valerianáceas de hasta 2 m. de altura. Tallos erectos, robustos, glabros o pubescentes y acanalados. Hojas compuestas pinnadas, Las superiores más cortamente pecioladas que las inferiores o muchas veces sésiles. Flores de color blanco o rosado agrupadas en inflorescencias aplanadas, una central y superior y dos laterales e inferiores. Cáliz tubuloso de hasta 2.5 cm de longitud. En bosques, márgenes de los ríos y herbazales húmedos.


Valeriana officinalis L. - (Valeriana)

Herba perenne de la família de les valerianàcies de fins a 2 m. d' alçada. Tiges erectes, robustes, glabres o pubescents i acanalades. Fulles compostes pinnades, les superiors més curtament peciolades que les inferiors o moltes vegades sèssils. Flors de color blanc o rosat agrupades en inflorescències aplanades, una més elevada central i dos laterals en posició inferior. Calze tubulós de fins a 2,5 cm de llargada. En boscos, vores dels rius, herbassars humits.