Natural treatment for dry eyes
PLANT REMEDIES FOR DRY EYES
Phytotherapy: Herbal remedies to cure dry eyes
The primary role of phytotherapy in the treatment of dry eye involves the use of a number of plants which primary objective is:
Antiinflammatory plants, used as compresses or baths, reduce eye strain

Plants that provide the nutrients necessary for the proper functioning of the eyes.

Plants that can be used as eye drops to add moisture to the eyes.
External use plant preparations for dry eyes
Mallow: (Mallow sylvestris) Make some tea with a teaspoon of dried plant per cup of water. Let cool and strain. Apply as eye drops for sore eyes.

Mallow infusion is very good to clean and reduce eyes inflammation

Artichoke: (Cynara scolymus) Artichoke decoction helps to strengthen the eyes and can serve as natural drops in cases of dry eye. (Boil for 10 minutes a couple of tablespoons of dried leaves in a pint of water. Cool and color. Apply a compress to the liquid to enhance eye health. Apply eye drops to increase the humidity of the eye)
Baths and compresses for the eyes:

More information on dry eyes and other anomalies of the eyes and their natural treatment.
Related information: Eye health and food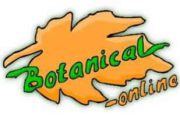 Written by
Editorial
Botanical-online team in charge of content writing