What is heat exhaustion?
Heat exhaustion is the depletion that occurs as a result of lossing water and minerals when there is excessive sweating.
Heat exhaustion is an indication of organic malfunction that, if not treated, may be followed for a heat stroke. Given the symptoms of heat exhaustion and dehydration, immediate action is necessary.
What to do during the first moments if  a person shows heat exhaustion?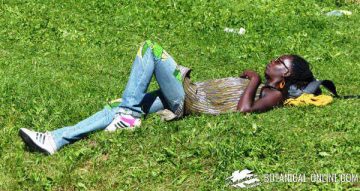 In this case, we have to do the following:
The patient should be removed from the sun and taken to the shade in a cool place.
The patient's body must be wet with a towel.
If recovery is not achieved in an hour or symptoms worsen, the doctor should be called.
Heat exhaustion symptoms
Among the main symptoms of heat exhaustion, we will include the following:
Causes of heat exhaustion
The main causes that can cause heat exhaustion are high temperatures combined with a problem of lack of fluids in the body.
How to avoid heat exhaustion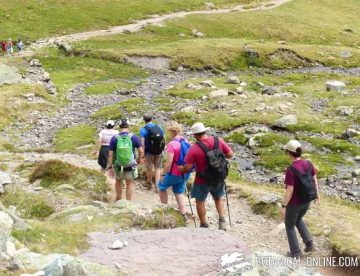 To avoid excessive heat and its consequences, we would have to take into account the following tips:
Drink plenty of fluids to avoid dehydration and to compensate for water lost through sweating. It is very advisable to drink at least a couple of liters a day. (More on how much water you should drink) In cases of very strong activity and heavy sweating, it may be advisable, to add some salt to the water, unless you have high blood pressure problems
Avoid exercising in the hottest hours. It is more convenient doing it in the morning or in the afternoon. Old people should stay at home during the canicular hours.
Dress in light and fresh clothing: it is advisable to wear cotton clothing and protect your head with a fine straw hat or a cap. If heat is very strong, a damp cloth may be placed between the head and the hat. Acrylic fibers can not favour perspiration and retain to much heat.
Eat light meals and do not drink alcohol or stimulants: You should avoid high-fat food as this type of food provides too many calories and raises body temperature too much. It is not desirable to take hot meals to provide more heat to the body. It is best to eat raw natural plant foods (salads, fruits or vegetables)
Take a break from time to time if you do hard physical work or exercise: Stop working for a few minutes to cool yourself in the shade. Take a rest and drink some water to let the body regain its temperature. If you feel dizzy stop working or exercising.
You should never practice sports or hiking alone. At least, it is desirable to do this with another person so that one could be assisted if necessary.

More information on heat exhaustion and its natural treatment.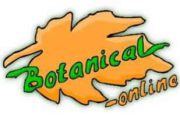 Written by
Editorial
Botanical-online team in charge of content writing