Natural healing with medicinal plants
Natural cures to improve your health
RED IRRITATED EYES
Eye irritation usually occurs in response to a specific eye disease or type of conduct which forces your vision too much. More information.
– Remedies for red irritated eyes
RENAL INSUFFICIENCY
Renal insufficiency is the inability of the kidneys to filter urine. This disease can be acute (it occurs suddenly), chronic or terminal in which case it the health of kidneys uses to be so affected that patients would generaly need kidney transplant or dialysis to enable them to filter waste from one's body. More information.
– Home remedies for renal insufficiency
RESTLESS LEGS SYNDROME
Restless legs syndrome (Ekborn's syndrome) it is an unpleasant sensation in the legs that forces us to move them to feel better. Usually this sensation takes place in the lower leg, between the knee and ankle, but it can also affect the top and arms. Sometimes it affects both sides of the body, others only one. More information.
– Remedies for Restles Legs Syndrome
– Diet for Restles Legs Syndrome
SEBORRHEA
Seborrhea – Seborrheic dermatitis – is a chronic skin inflammation that produces many scales and redness of the affected area with itching and excessive production of fat in some cases and extreme drought in others, although it is vulgarly often associated seborrhea with excess of fat. More information.
Can you not find the solution to your problem?
Find it quickly through our search engine. More that 800 natural treatments available!
Index of published articles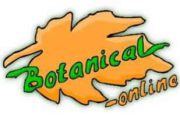 Written by
Editorial
Botanical-online team in charge of content writing