Characteristics of oily skin
What is oily skin?
Oily skin is a manifestation of the skin characterized by excessive accumulation of fat.
Apart from being unsightly when this excess of fat is very visible in certain parts, like the forehead chin and nose, it has negative consequences for the health of both the hair and the skin itself, causing seborrhea or acne skin and other signs such as pimples, skin spots, etc.
Symptoms of oily skin
The mains symptoms of o oily skin are: too much oil, enlarged pores, sebaceous secretions, blackheads, pimples, acne, etc.
Causes of oily skin
The main causes of oily skin are:
– Acne: In most cases this sebaceous hypersecretion is a consequence of acne and specifically its most visible manifestation: seborrhea.
– Excessive sebum production: Most often, it depends on constitutional hormonal factors that make some skins can produce more fat than others.
– Excess of hormones: An excess of hormones is responsible in many cases for oily skin. This is very common during pregnancy or while taking hormonal medications, such as pregnancy pills.
– Obesity: Obesity is the excessive accumulation of body fat. Many times this shows itself by means of appearing on the surface of the skin.
– Age: The production of fat is greater in adolescence and declines as people get older.
– Diet: An unhealthy diet, poor in natural foods, and rich in animal foods, such as high-fat meats, seafood, can play an important role in oily skin development. (More information about " Oily skin diet" in the listing above)
Diagnostic and treatment of oily skin
Oily skin can easily be diagnosed by its visible symptoms on the skin. Oily skin is that one that contains too much oil. Oily texture can be very easily appreciated to touch, besides it is often accompanied by pimples and skin spots.
Oily skin has not usually got too many wrinkles, being usually rather smooth, due not only to skin fat acting as a "natural smoothing", but because of the presence of a fairly thick layer of fat in the subcutis or deeper layer of the skin.
Treatment of oily skin has to be based on a natural method.
The natural treatment of oily skin involves using a series of natural remedies that can help prevent or improve them.

More information about oily skin and its natural treatment.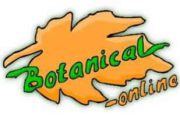 Written by
Editorial
Botanical-online team in charge of content writing