Natural medicine for infected wounds
What is an infected wound?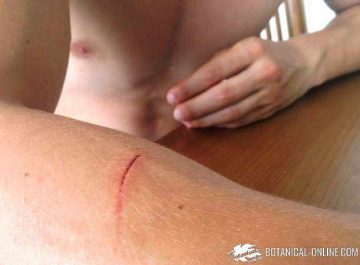 An infected or poorly healed wound is one whose appearance and symptoms do not improve or worsen with the passing of days. Sometimes the wounds heal on the outside but the pain persists "inside".
An infected wound can produce consequences as serious as infectious diseases, that is, infect the entire organism. Infectious diseases are those produced by microorganisms with the ability to colonize or infest our system and produce different organ damage.
In any case you should see a doctor to examine it and prescribe the most appropriate treatment.
Symptoms: How to know if a wound may be infected?
Generally the symptoms of a wound being infected are:
Pain that does not improve or gets worse
Fever or chills
Pus or secretions
Redness of the wound that does not improve or does not disappear
Bad smell coming from the wound
Swelling and heat in the wound area
When is it recommended to see a doctor?
With any of the previous symptoms, it is recommended to see a doctor.
There is an increased risk of infection in case of obesity, diabetes, smoking, autoimmune diseases or taking corticosteroid medications.
Should antibiotics be used?
Sometimes doctors recommend antibiotics to heal wounds when they are at high risk of infection. For example, after a tooth extraction or if an unvaccinated person is in contact with oxidized metals (risk of tetanus).
In the case of an infected wound or an infectious disease, treatments with only natural therapies can not be recommended because it is very risky for health. An infection means that there are bacteria reproducing and therefore you must act quickly. If you do not use a rapid antibiotic (when the infection is diagnosed), by the time you start taking them, the infection may be greater and the healing time may be longer.
In these cases, you should see a doctor immediately to prescribe the effective antibiotic (no antibiotic from the pharmacy, it must be a specific one). It is also important to finish the antibiotic time established by the doctor, otherwise the bacteria could become resistant and hinder healing in the future.
Is there an alternative  treatment of infected wounds?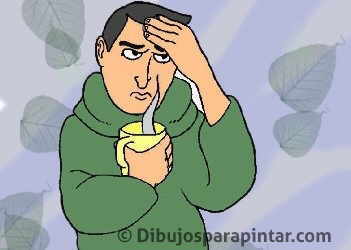 How to alleviate the side effects of antibiotics and medications
Although many people are not receptive to this type of treatment "artificial" or "with pills", experience tells us that in case of infections the use of antibiotics is the most appropriate, fast, safe and not harmful compared to the risk involved do not use them.
To compensate for the use of antibiotics, after recovering from the disease, there are many foods that help maintain the young organism and recover from the side effects of antibiotics, which are mainly the weakening of the intestinal flora and possibly the leaky gut syndrome .
When is it suitable to apply natural remedies in case of infected wounds?
Only remedies should be applied when the wound is very superficial (scratches, cuts) or when it is in the healing phase to improve healing (reduce scars, improve healing time, etc.). They must be applied on the clean area and with sterile material (gauze or clean and sterile compresses)

More information on infected wounds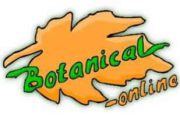 Written by
Editorial
Botanical-online team in charge of content writing