Asphodel
PHOTOS OF ASPHODEL

Photo of Asphodelus fistulosus's flowers
Asphodelus fistulosus L. – (Asphodel)
Biennial plant glabrous of the family of Xanthorrhoeaceae (previously Lily family -Liliaceae-) up to 60 cm. The upper part dies being the underground the tubers,from which it will return to produce the aerial part (hemicryptophyte)
Erect stems, fistulous (hollow and tubular). Flowers till 2 cm. wide, in little dense inflorescences,with white or pink tepals, bearing a darker divisory line, generally redish, but more unfrequently green. Linear leaves, in basal rosette, more or less fistulous. By the side of the roads, waste and dry lands of the Mediterranean Europe.
More information about plants.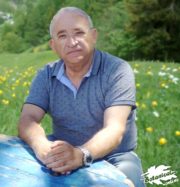 Written by
Vicente Martínez Centelles
Founder of the web and director. Teacher of natural sciences, expert in plants, natural remedies and botanical photography.