NATURAL TREATMENT OF THE INFlamMATION OF THE BREASTS
Home remedies for breast inflammation
PHYTOTHERAPY: Herbal remedies to treat pain and inflammation of the breasts
The function of the Phytotherapy will be to complement, in mutual agreement with the doctor, the official treatments.
The use of medicinal plants or supplements has the following objectives:
Alleviate the painful symptoms that can produce these inflammations.

Use those plants rich in unsaturated fatty oils that are beneficial to breast cells.
Internal use medicinal plants for breast inflammation
- Onagra = primrose: (Oenothera biennis): The oil capsules of this plant, rich in Omega-6 fatty acids, appear to reduce breast inflammation. (To be taken in the terms of the patient's leaflet, mixed with food for easy absorption and to prevent headaches or stomach problems.)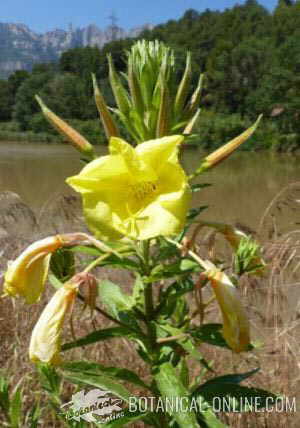 Primrose oil reduces breast inflammation
- Chaste tree (Vitex agnus-castus) The administration of supplements of this plant before menstruation can help balance the hormonal imbalance. (Normally a daily dose of 225 mg) (Never use in case of pregnancy or lactation)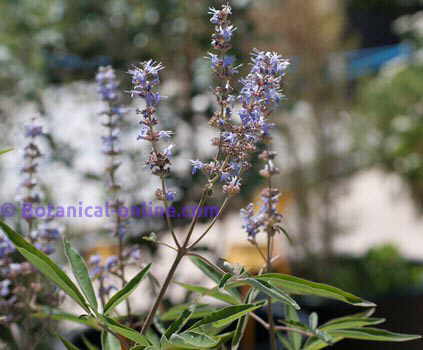 Chaste tree helps to balance the hormonal imbalance
Vitamins for breast inflammation
- Vitamin E: In order to alleviate the pain, you can take 400 UI every day.
- Vitamin B6: The use of vitamin B6 in doses of 50-100 mg daily, divided into two doses for 15 days before the period greatly reduces PMS symptoms by increasing progesterone levels and allowing a increased production of serotonin. The time of treatment should not be exceeded in order to avoid toxicity.
External use remedies for breast inflammation
- Cabbage: The external use of cabbage leaves relieves the pain when it responds to inflammation by breastfeeding. (Crush a cabbage leaf without the midrib and applied over the painful area)

More information on breast pain in the listing above
Other interesting articles
This material is for informational purposes only. In case of doubt, consult the doctor.
"Botanical" is not responsible for damages caused by self-medication.