Natural remedies for COPD
Supplements for Chronic Obstructive Pulmonary Disease
REMEDIES FOR COPD
Remedies for inflammation
* More information: Food rich in Omega 3
Antioxidant supplements for COPD
Antioxidant supplements are very necessary to prevent degradation of Omega 3 fats in the body, which are subject to high concentrations of oxygen.
Antioxidants prevent inflammation damage and protect cell walls.
Vitamin E: protects the cell membranes and exerts an antiinflammatory effect on them. (Take 1500 IU of vitamin E daily. After one week, reduce to 1000 IU daily).
Supplements for bones and muscles
Protein supplements for COPD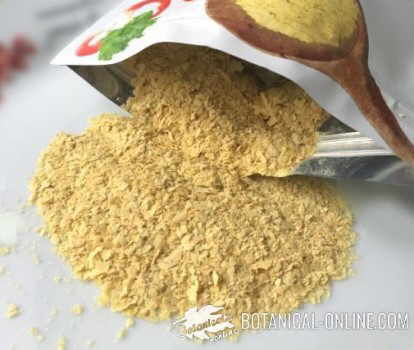 Brewer's yeast
Arginine is involved in healing processes and has valuable vasodilatory effects to prevent pulmonary hypertension, as it is a precursor of nitric oxide (pulmonary vasodilator gas).
Antibiotic supplements for COPD
Medicinal plants
Some medicinal plants may help treat COPD.
A SUMMARY OF SUPPLEMENTS FOR COPD

- Supplements for inflammation :
o Omega 3
o Fish oils
o Evening primrose oil
- Antioxidant supplements :
o Pollen
o Wheat germ
o Vitamins A and E
o Beta-carotenes
o Selenium
- Supplements for bones and muscles :
o Calcium
o Vitamin D
o Magnesium
o Spirulina
o Phosphorus
- Protein supplements (malnutrition):
o Brewer's yeast
o Branched amino acids
- Antibiotic supplements (infections):
o Royal jelly
- Medicinal plants

More information on COPD characteristics, medicinal plants, and diet in the listing above.
Other interesting articles
This material is for informational purposes only. In case of doubt, consult the doctor.
"Botanical" is not responsible for damages caused by self-medication.