How to peel a prickly pear
(Opuntia ficus-indica= Cactus ficus-indica)
Prickly pear characteristics
PEELING A PRICKLY PEAR WITHOUT PRICKING YOURSELF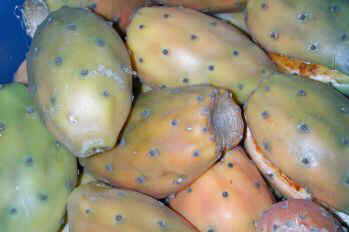 Choose a ripe prickly pear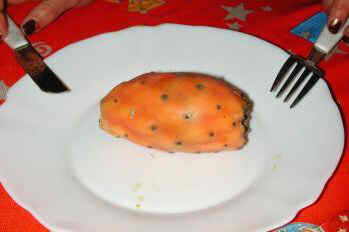 Place the prickly pear on a plate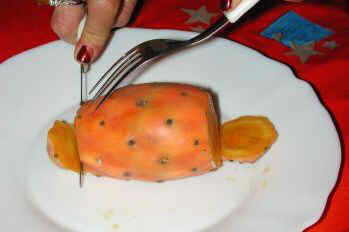 Cut and discard the prickly pear ends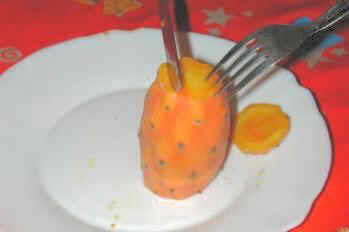 Put it upright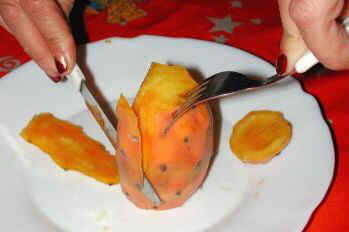 Cut off the exterior skin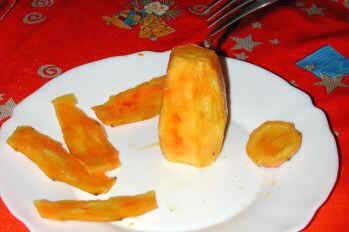 Cut off the other sides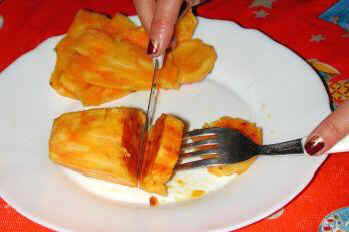 Place horizontally and cut it into slices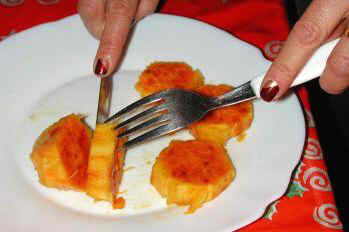 Cut it all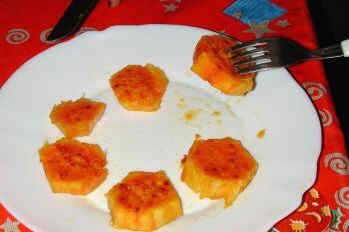 and... let's eat it. It's delicious!
MAYBE YOU PREFER EATING SOME PRICKLY PEAR CHEESE
(Here's the recipe)

More information about prickly pear in the listing above
Other interesting articles
This material is for informational purposes only. In case of doubt, consult the doctor.
"Botanical" is not responsible for damages caused by self-medication.