Jaundice remedies
Natural remedies for jaundice
NATURAL MEDICINE FOR JAUNDICE
How to treat jaundice with natural remedies?
The natural treatment of jaundice involves the use of a number of natural remedies that should serve as a complement to conventional medicine treatments.
Since jaundice can be caused by problems that affect such sensitive organs as the liver, at no time one should apply natural remedies without the consent of the doctor or specialist.
The main natural remedies to treat jaundice include the following:
Phytotherapy: Plants for jaundice
Herbal medicine for the treatment of jaundice includes a number of medicinal plants prepared for the following purposes:
Medicinal plant preparations to treat jaundice
Infusions, decoctions or macerations of herbal remedies can be made for jaundice treatment. Among the most useful ones, we can use the following: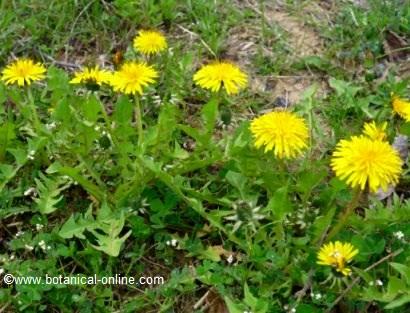 Dandelion liver cleansing and protective properties are very effective for jaundice treatment
Because of its cleansing and hepatoprotective properties, dandelion can be used to purify the blood of toxins and protect the liver from a possible degeneration caused by food poisoning or chemical poisoning. (Decoction of 100 gr. of roots in a liter and half of water. Take three cups a day) (Infusion of 5 tablespoons of roots and leaves per liter of water. Allow to stand for 15 minutes. Three cups a day between meals)
It is also suitable to eat fresh strawberries as a remedy for jaundice because strawberries or raspberries help prevent the formation of stones in the gallbladder and bile ducts, the latter being one of the reasons that may cause retention of bile in these ducts and the consequent appearance of posthepatic jaundice. (See diet for jaundice in the listing above)
Aomatherapy: Essential oils for jaundice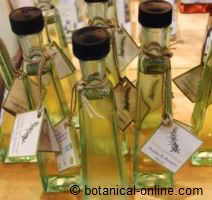 Rosemary essential oil
Some essential oils are suitable for the treatment of jaundice. Among them we can point out the following:
OTHER NATURAL RESOURCES FOR JAUNDICE
Besides herbal medicine, diet and the use of essential oils, we can use a number of other natural resources for the treatment of jaundice. Among them, there are the following:
- Homeopathy
- Chinese Medicine
- Acupuncture

More information on jaundice.
Other interesting articles
This material is for informational purposes only. In case of doubt, consult the doctor.
"Botanical" is not responsible for damages caused by self-medication.