Medicinal plant lotion for dry hair
Natural lotion for dry hair
Sunflower characteristics
Ingredients of a lotion for dry hair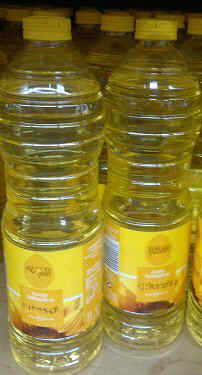 Sunflower oil bottles
How to prepare a lotion for dry hair
Mix 11 drops of rosemary essential oil with 11 drops of lavender essential oil.

Add 50 ml of sunflower oil to the mixture.
How to apply it?
Rub the scalp well with the mixture.

Cover your head with a towel for a couple of hours.

Wash with a homemade natural shampoo or a shampoo for oily hair
* Related information:
- Differences between olive oil and sunflower

More information on sunflower and sunflower oil in the listing above
Other interesting articles
This material is for informational purposes only. In case of doubt, consult the doctor.
"Botanical" is not responsible for damages caused by self-medication.