Medicinal plants for memory loss
Natural cures memory loss
Natural treatment for memory loss
NATURAL TREATMENT OF MEMORY LOSS
Phytotherapy: Herbal remedies for the treatment of amnesia
Phytotherapy in the treatment of memory loss involves the use of a number of plants for the following purposes:
How to cure memory problems with plants?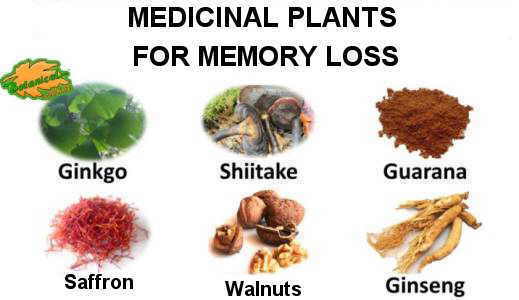 Remedies which favor the recovery of the memory
Among the main plants we could mention the following:
Plants that increase concentration and energy
The ingestion of ginseng improves intellectual activity because it increases memory, comprehension ability and ease of learning. Studies conducted in groups of students showed that performance on tests improved with the use of ginseng.

Dry ginseng root, a traditional adaptogenic remedy

Those who have concentration problems should use this remedy with some frequency. This ability to keep your brain in top condition is the cause that some studies are being conducted to test the possible use of this remedy to improve the conditions of patients with Alzheimer's. (Decoction of 10% of dried plant. A glass a day)
Plants that promote blood flow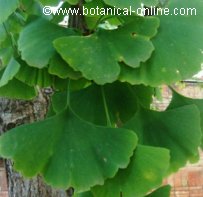 Ginkgo leaves
Ginkgo extract improves circulation of the capillaries of the brain, increases resistance and helps to prevent breakage. The preparations of this plant, not only prevent against spills, but also prevents a range of symptoms associated with poor circulation in his head: dizziness, ear ringing, deficient speech, memory problems, senile dementia, concentration problems, migraine, hearing loss, vertigo, etc. (Administer it, according to the conditions of the information leaflet between 60 and 240 daily mgs of this product, available in pharmacies or herbalists)
Plants that enhance memory
Antioxidant plants to keep your memory health
Most antioxidant plants have a positive effect on prevention and natural treatment of memory loss. The alternate use of any of these medicines is recommended. (See more about antioxidants)
Tranquilizing plants to avoid memory loss
The use of these plants is recommended in those cases where the personal distress is responsible for memory loss or inability to concentrate (See more information on the subject)

More information on the natural treatment of the problems of memory.
Other interesting articles
This material is for informational purposes only. In case of doubt, consult the doctor.
"Botanical" is not responsible for damages caused by self-medication.