Home remedies for metrorrhagia
Vaginal bleeding natural treatment
PLANTS FOR METRORRHAGIA
Characteristics of metrorrhagia
Metrorrhagia is bleeding that takes place in periods outside the menstruation (vaginal hemorrhage in periods that do not correspond the menstruation)
Causes of metrorrhagia
The main causes of metrorrhagia are:
Phytotherapy: Herbal remedies for the vagina bleedings
Internal use preparations for metrorrhagia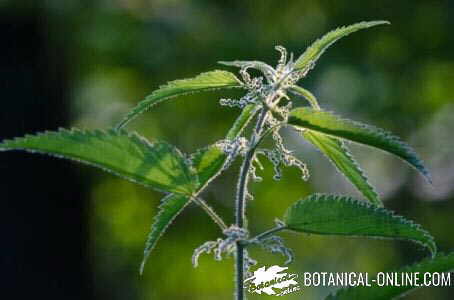 Nettle juice can be used to treat metrorrhagia
External use compresses to treat metrorrhagia
Purple loosestrife: (Lythrum salicaria L.) (Decoction of a handful of dried flower tops per liter of water. Apply a compress on the affected area)

More information on feminine genital diseases.
Other interesting articles
This material is for informational purposes only. In case of doubt, consult the doctor.
"Botanical" is not responsible for damages caused by self-medication.