Muscle atrophy natural treatment
How to treat muscular atrophy with natural medicine
MUSCLE ATROPHY NATURAL TREATMENT
Characteristics of muscle atrophy
Muscle atrophy are degenerations produced in the muscle as a result of a lack of activity.
These lesions involve the lack of muscle power that eventually shrinks and loses its force.
Symptoms of muscle atrophy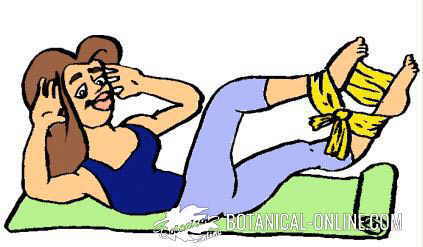 Usual muscular activity is a way of preventing muscular atrophy
The main symptoms of muscle atrophy are:
Decreased muscle mass

Lack of strength

Muscle paralysis

Etc.
Causes of muscle atrophy
The main cause of muscle degeneration is the lack of muscular activity, usually as a result of involuntary muscle paralysis, for example, due to plaster for broken bones, prolonged periods of rest for crippling diseases, etc.
Sometimes the cause of this problem is nervous because there is a lack of electrical stimuli in the affected muscle, as in the case of multiple sclerosis.
Diagnostic and treatment of muscle atrophy
A lesion of this type requires a recovery through physiotherapy.
The natural treatment for muscle atrophy involves the use of a series of natural resources that can help overcome the problem. (More information)
Other interesting articles
This material is for informational purposes only. In case of doubt, consult the doctor.
"Botanical" is not responsible for damages caused by self-medication.