Senile dementia natural cures
SENILE DEMENTIA

Characteristics of dementia
SENILE DEMENTIA SYMPTOMS
Characteristics of dementia
SENILE DEMENTIA is a mental illness characterized by loss of the ability of the mind to lead a normal life. It mainly affects the elderly that must be cared for by their families or dedicated people.
It is very common after age 85, when it affects between 30 and almost 50% of all people over this age, but it already emerges from 65 years old in 6 or 8% of people.
Dementia is a chronic, degenerative disease that diminishes quality of life of patients and represents a change in the family of the patient. Dementia must be distinguished from the deterioration because of aging suffered in the body.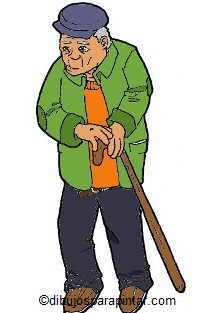 Dementia is a chronic disease
Symptoms of dementia
Among the main symptoms we have:
Memory loss: It is the first symptom of the onset of the disease. Inability to remember simple details at first, evolving worse with serious memory loss, such as lack of recognition of close relatives, near places, or actions in a recent or distant past.
Language problems: Inability of communication, reading comprehension, inability to use writing, to maintain a logical line in thinking, to express what we think, repetitions, babbling, use of swearwords, etc.
Motor problems: Inability to use appropriate hand skills, clumsiness, inability to put clothes on, a tendency to fall down, etc.
Physical problems: Incapacity to control the urine, difficulty to eat, etc.
Problems of mental logic: Incapacity of understanding, incapacity of concentration, incapacity of recognition or learning, incapacity of abstraction or planning, etc.
Problems of personality: personal neglect, symptoms of depression, apathy towards the surroundings, shyness, nervousness, compulsive behavior, exaggerated delusions, aggressive behavior, etc.
Sleeping disorders: Insomnia, tendency to sleep during the day, propensity to short naps, etc.
Causes of dementia:
The two main causes of the dementia are:
- Alzheimer: It constitutes the main cause of the dementia since between the 50 and 75% of the cases of dementia take place because of this disease.
- Vascular Dementia: It constitutes between the 50 and 25% of the cases of dementia. Vascular dementia is a deterioration of blood circulation in the brain that determines a loss of their duties.
Less common causes that can cause this disease are:
- Brain tumors.
- Infections.
- Multiple Sclerosis
- AIDS
- Hydrocephalus
- Blows in the head
- Lyme Disease
- Alcohol or other toxins
- The lack of vitamin B12
- Etc.
Diagnostics and treatment of dementia:
In case of symptoms that can alert on the possible existence of this disease, it is necessary to visit the doctor so that a proper diagnosis can be established, by means of physical, neurological and behavioral examinations.
Senile dementia cannot be cured or recover the damaged parts of the brain of the patient. The medicine has the ability to manage a number of drugs that may decrease symptoms.
A very important factor to consider is patient care. It is important to note the following guidelines:
- Provide the patient a daily routine for the mentally ill to feel safer.
- Provide the patient with a social environment with friends and family to help stimulate the memory. Exercises to stimulate memory or daily readings can be very beneficial to slow memory loss.
- Provide the patient with adequate exercise, scheduled and monitored to keep him/her in good physical condition. A short daily walk improves circulation and brings more irrigation to the brain.
- Provide the patient with a proper diet so his or her health is not affected: The food must be guided from the beginning, watching the patient eat properly.
- Provide the patient with a vital space devoid of impediments or hazards that may facilitate her or his life and prevent him or her from being injured. Among the possible solutions to consider would include: Stands in the bathroom, bed rails, gates on stairs, guards in the electrical outlets, lockers to store knives.
- Provide the necessary support to caregivers so they are able to do their heavy work and do not give into despair or depression.
The natural treatment of dementia supposes the use of a series of natural resources that complement the official treatment.

More information on dementia and its natural treatment in the listing above.
Other interesting articles
This material is for informational purposes only. In case of doubt, consult the doctor.
"Botanical" is not responsible for damages caused by self-medication.