How to relax tired feet
HOW TO RELAX TIRED FEET
ADVICE TO RELAX TIRED FEET
In addition to an adequate phytotherapy, there are a series of tricks or tips that can reduce fatigue of the feet.
Among the many solutions or tricks to rest their feet we have the following:
- Perform footbaths (Use two bowls, one with hot water and one with cold water. 6 minutes in hot water with salt. 6 minutes with cold water. Repeat again with hot and cold water. Ending with cold water)
- Massage your feet with a tennis ball: Sit on a chair, grab a small ball, put it under the tired sole and play with it with the sole of the foot, rolling it.
Remedies to rest your feet.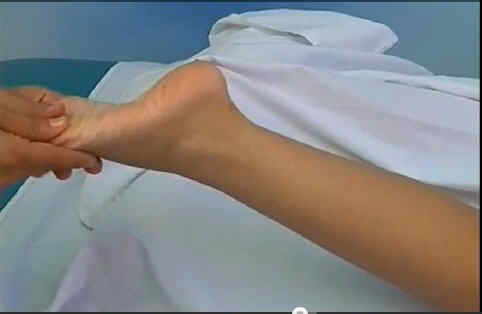 Foot massages are one of the main resources to relax one's tired feet

- Raise the feet higher than the body: Lying down in bed or on a sofa, place your feet slightly higher than the body.
At the same time, you can exercise the feet (with legs slightly raised without resting in bed, pull your fingers up a few times and then thrown them down. Support legs on the bed and repeat the exercise. Repeat the sequence 3 or 4 times)
Homemade tricks than can relax tired feet
- Massage the feet with a suitable oil: For example, using rosemary oil, massaging the whole foot with the toes of other foot.
- Massage the feet with a suitable cream: A good way to relax tired and swollen feet is to massage them with a good foot cream in which a drop of lemon juice is dissolved.

More information on tired feet in the listing above.
Other interesting articles
This material is for informational purposes only. In case of doubt, consult the doctor.
"Botanical" is not responsible for damages caused by self-medication.