Toxicity of yam
(Dioscorea villosa)
IS YAM A TOXIC PLANT?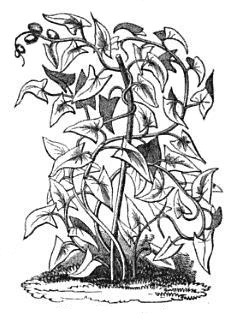 The term " yam" refers to a genus of more than 600 plants belonging to the family of Dioscoreaceae. Among these, only 12 are edible yam species, whereas other species are considered toxic or not used in phytotherapy.
Some species have edible fruit toxicity, leaves or tubers.
Wild yam (Dioscorea villosa) is the most used in naturopathy. These supplements are not toxic in doses patterned by the specialist. However, its overdose can have unwanted side effects. This supplement is not suitable for pregnant and lactating women.

* More information: See the Side Effects of yam in the listing above.
What are the toxic components of Yam?
The composition o yam may vary according to the species in question:
- Wild yam (D. villosa) and its extracts contain steroidal saponins called diosgenin, dioscin and dioscorin.
- Edible species of yam often have low content of saponins, and moreover, they are partially destroyed during cooking. When the tuber is rich in such components, it tastes bitter and unpleasant, so it is not consumed.
- All types of yams are rich in starch, minerals and B vitamins
- Some species of yams are rich in oxalates and should not be consumed by people with kidney problems.
Wild yam has contraindications.

* See Contraindications of wild yam in the listing above

More information about yam in the listing above
Other interesting articles
This material is for informational purposes only. In case of doubt, consult the doctor.
"Botanical" is not responsible for damages caused by self-medication.