Labiatae -Mint family-
Mint family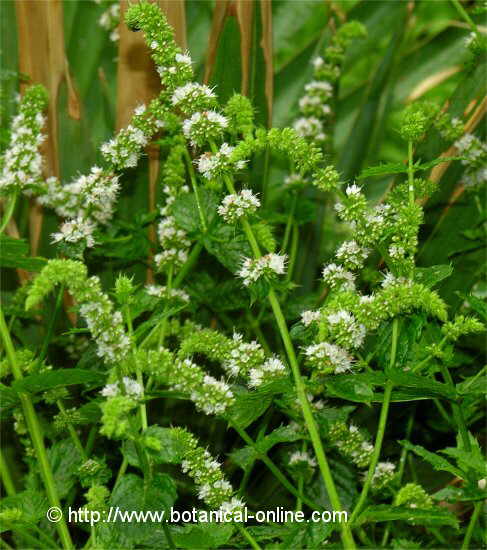 Photo of Menta X piperita, one of the most known labiatae

The labiatae family stands for about 3000 species of plants spread in the warm and temperate regions all over the world.
They are mainly grasses and shrubs, very fragrant and rich in medicinal properties, of great worth in natural medicine and pharmacopoeia.
Leaves (1): opposite

Stems (2): square

Flowers:

Calyx (3): 5 teeth (sometimes 2)

Dracocephalum grandiflorum

Corolla (4): bilabiate and tubular with 4 o 5 lobes:

Stamens: 4 o 2

Ovary: superior
Genera
Labiatae include about 200 genera. The most important are the following:
Other interesting articles
This material is for informational purposes only. In case of doubt, consult the doctor.
"Botanical" is not responsible for damages caused by self-medication.