Hearing loss diet
Nutrition for hearing loss
DIET FOR HEARING LOSS
Foods to prevent hearing loss
Food plays a central role in the prevention of deafness. It has been proved that the adoption of a diet based on plant foods, rich in vitamins and fiber prevents the onset of deafness and improves hearing.
Hearing loss dies implies replacing high saturated fat foods by low fat foods. A special emphasis is given on the intake of food very rich in vitamin A, vitamin B1, magnesium, potassium and zinc. This type of food can help to regenerate the cells of the ear and those of auditory nerves.
Suitable foods to prevent deafness
- Foods rich in vitamin A for hearing loss: Among these we can point out: spinach, purslane, watercress, carrot, borage squash, tomatoes, coriander, asparagus, peppers, dandelion, watermelon, brussels sprouts, bananas, apples, plums, oranges, etc.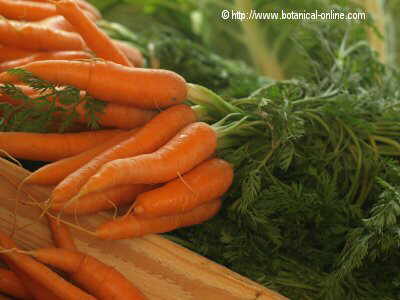 Carrots are rich in vitamin A
- Foods rich in vitamin B1 (Thiamin) for hearing loss: Such as beans, asparagus, peas, chicory, oats, Brussels sprouts, grapes, spinach, eggplant, garlic, beans, lettuce, pineapples, oranges, etc.
- Foods rich in magnesium for hearing loss: magnesium-rich foods are beans, spinach, purslane, or wheat germ.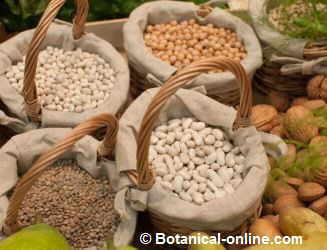 Legumes or pulses are high in proteins, fiber and minerals
- Foods rich in potassium for hearing loss: For example, lettuce, potatoes, tomatoes, zucchini or chayotes. Other plants very rich in potassium are vegetables such as borage, spinach, asparagus, or peas and fruits such as peaches, apricots, grapes, and bananas.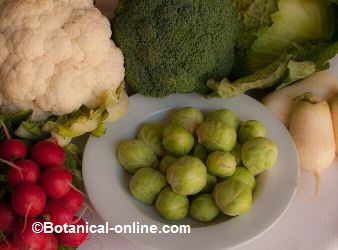 Vegetables are rich in fiber, magnesium, potassium, calcium, folic acid, vitamin A and antioxidants.
- Foods rich in zinc for hearing loss: Such as celery, asparagus, borage, figs, potatoes, peanuts, eggplant, cashews, sunflower, onions, beans, lentils, peaches, almonds, radishes, pears, sweet potatoes, papayas, whole grains, etc.

More information about hearing loss and its natural treatment in the listing above.
Other interesting articles
This material is for informational purposes only. In case of doubt, consult the doctor.
"Botanical" is not responsible for damages caused by self-medication.