Anchusa azurea Miller
Bugloss
PHOTOS OF BUGLOSS

Flower of Anchusa azurea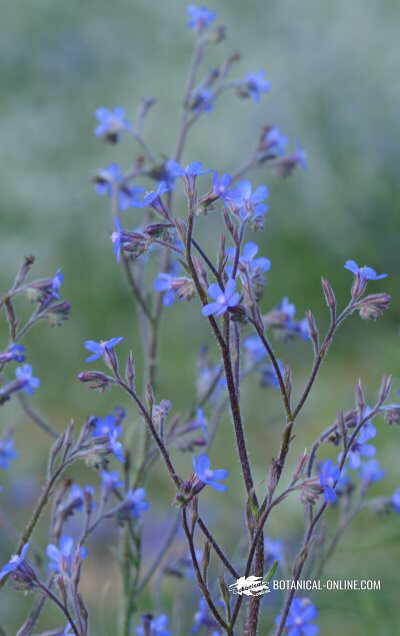 AGeneral appearance of the inflorescences of bugloss
Anchusa azurea Miller, Anchusa italica Retz - (Bugloss)

Biannual herb of the borage family - boraginaceae - up to 1,5 m. Erect, bristly . stems. Leaves lanceolate till 30cm. Upper ones unstalked, wavy-edged.Flower till 2.5 cm in cymes. bluish or purple. Calyx with divided sepals till base. In cultivated and uncultivated fields.
More information about plants in the listing above.
Other interesting articles
This material is for informational purposes only. In case of doubt, consult the doctor.
"Botanical" is not responsible for damages caused by self-medication.