Citrus limonum Risso
Lemon tree
PHOTOS OF LEMON TREE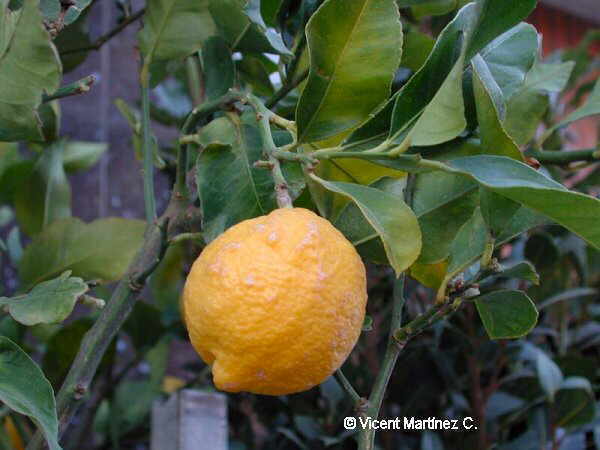 Citrus limonum, fruit (lemon) and leaves
Citrus limonum Risso, Citrus limon (L.) Burm - (Lemon tree)
Perennial tree of the Citrus family -rutaceae- up to 3 m. Toothed, elliptical or lanceolate leaves, pointed. Flowers white inside, rosy at the margin of the petals.The fruit is a hesperidium till 12,5 cm. wide, with a thick rind, dark yellow when fully ripe. Cultivated because of its fruits and as a garden tree in warm Mediterranean places next to the sea. It probably descends from the species "Citrus medica L.", native from India.
More information about plants in the listing above.
Other interesting articles
This material is for informational purposes only. In case of doubt, consult the doctor.
"Botanical" is not responsible for damages caused by self-medication.