Cucurbita pepo L.
Pumpkin
PHOTOS OF PUMPKIN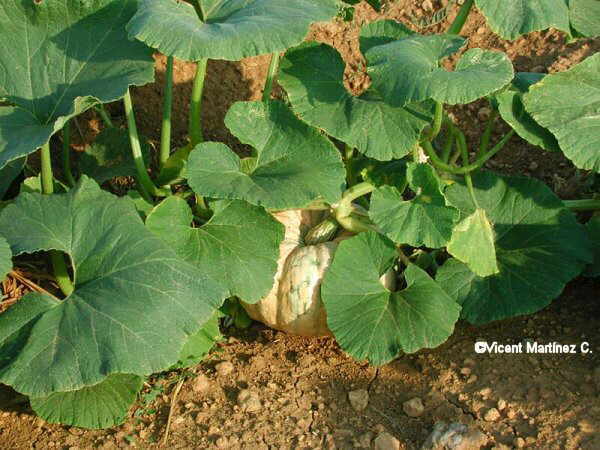 Photo of pumpkin (Cucurbita pepo L.)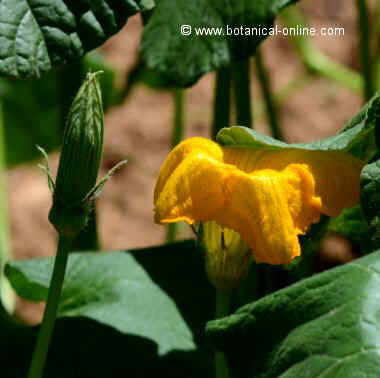 Photo of pumpkin's flower (Cucurbita pepo L.)
Cucurbita pepo L. - (Pumpkin)
Perennial creeping herb of the Gourd family -cucurbitaceae- till 10 m. long. Hirsute stems, grooved. Cordate leaves, lobed. Unisexual flowers till 10 cm. wide, with the calyx joined to the corolla; the male ones having the stamens connected into a column. Very variable fruit (pumpkin or courgette). Native from Central America and cultivated in many parts of the world.
More information about plants in the listing above.
Other interesting articles
This material is for informational purposes only. In case of doubt, consult the doctor.
"Botanical" is not responsible for damages caused by self-medication.