Lippia triphylla (L'Hér.) O. Kuntze. / Lippia citriodora (Cav.) Kunth
Herb Louisa, Lemonscented Verbena
PHOTOS OF HERB LOUISA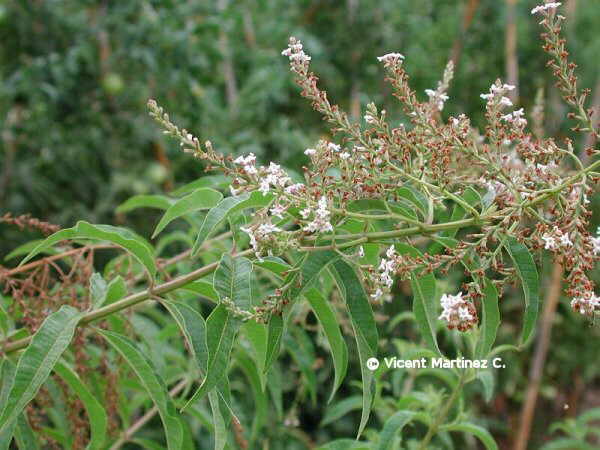 Photo of Lippia triphylla
Lippia triphylla (L'Hér.) O. Kuntze. / Lippia citriodora (Cav.) Kunth - (Herb Louisa, Lemonscented Verbena)
Scented, deciduous shrub of the Verbena Family - Verbenaceae - up to 2,5 m Erect stems, ligneous above. Lanceolate leaves, till 10 cm, in verticils of 3, petiolated. Flowers gathered in racemes, bell-shaped, purplish outside, more whitish inside. The fruit is a drupe. Native from South America, it can be found cultivated in many gardens and orchards, because its lemon-like scented leaves and flowers and because of its medicinal properties.
More information about plants in the listing above.
Other interesting articles
This material is for informational purposes only. In case of doubt, consult the doctor.
"Botanical" is not responsible for damages caused by self-medication.