Mentha pulegium L.
Pennyroyal, pulegium, pudding grass
PHOTOS OF PENNYROYAL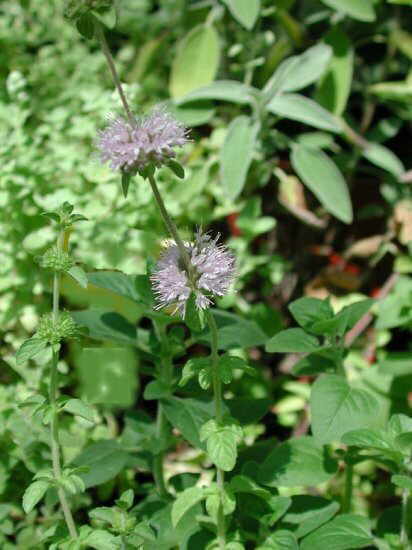 Photo of Mentha pulegium L.
Mentha pulegium L. - (Pennyroyal, pulegium, pudding grass)
Perennial grass of the Mint family -Labiatae- up to 50 cm. Stems generally crawling, where the floral peduncles are born from. Oval leaves up to 2 cm long with shorter petioles than the peduncles; oval, covered with a dense gray pubescence and with blunt teeth. Flowers up to 6 mm, lilac or rosy, more rarely white, gathered in rounded verticils. Calyx with irregular teeth, pubescent as the floral peduncles. It is a plant with very penetrating scent. In humid areas, next to the ponds, rivers and prairies.
More information about plants in the listing above.
Other interesting articles
This material is for informational purposes only. In case of doubt, consult the doctor.
"Botanical" is not responsible for damages caused by self-medication.