Nerium oleander
Oleander
PHOTOS OF OLEANDER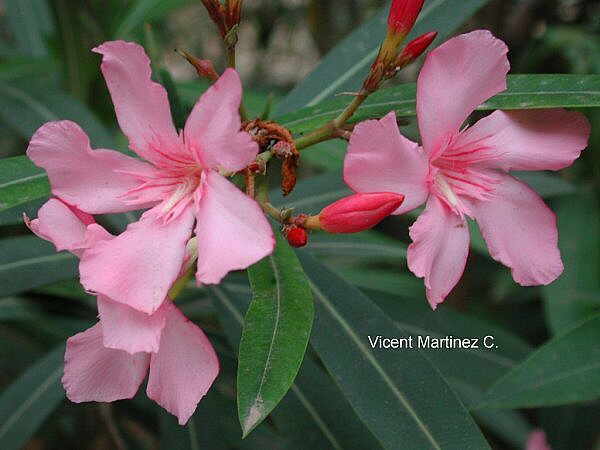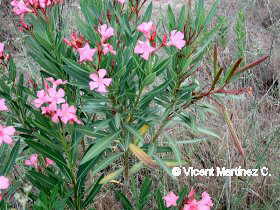 Photos of Nerium oleander
Nerium oleander L. (Oleander )
Perennial shrub of the Periwinkle family - apocynaceae - up to 4 m. Erect stems, with latex. Lanceolate leaves, opposite, coriaceous, short-stalked. Pink flowers till 4 cm, group in cymes. The fruits are folicles with seeds having feathery crests. In dry stream banks. Cultivated as a garden plant.
More information about plants in the listing above.
Other interesting articles
This material is for informational purposes only. In case of doubt, consult the doctor.
"Botanical" is not responsible for damages caused by self-medication.