Oenothera biennis L.
Evening primrose
PHOTOS OF EVENING PRIMROSE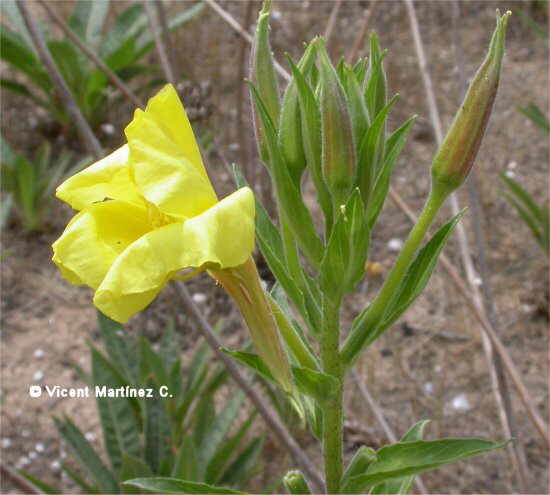 Photo of Oenothera biennis L.
Oenothera biennis L. - (Evening primrose)
Biannual plant of the Willow herb family -Onagraceae-, up to 1,2 m. Erect, hairy stems. First year leaves ovato-lanceolate,alternate, short-stalked, forming a rosette. Stem leaves growing in the second year, sessile, till 15 cm long. Yellow pale flowers, very fragant, till 4 cm in diameter, four-petalled with 8 stamens shorter than the petals,that open at night. Fruits in capsule. Native from North America, it was introduce in Europe in the XVII century. Now it can be found as a naturalized plant by the side of the roads, lanes, dunes, etc.
More information about plants in the listing above.
Other interesting articles
This material is for informational purposes only. In case of doubt, consult the doctor.
"Botanical" is not responsible for damages caused by self-medication.