Ononis natrix L.
Large Yellow Restharrow
PHOTOS OF LARGE YELLOW RESTHARROW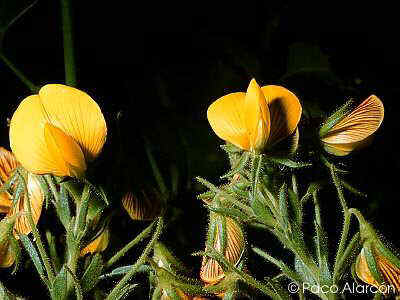 Photo of Ononis natrix L.
Ononis natrix L. - (Large Yellow Restharrow)
Sticky, fetid shrub of the pea family -papilionaceae- to 60 cm. Various stems, woody at the base. Trifoliate leaves, short-stalked, with ovate coarsely toothed leaflets. Solitary flowers to 2 cm, with the standard frequently showing reddish veins. Hanging pods, very hairy. Paths and sandy dry margins..
More information about plants in the listing above.
Other interesting articles
This material is for informational purposes only. In case of doubt, consult the doctor.
"Botanical" is not responsible for damages caused by self-medication.