Opuntia ficus-indica (L.) Miller; Opuntia ficus-barbarica A. Berger
Prickly pear
PHOTOS OF PRICKLY PEAR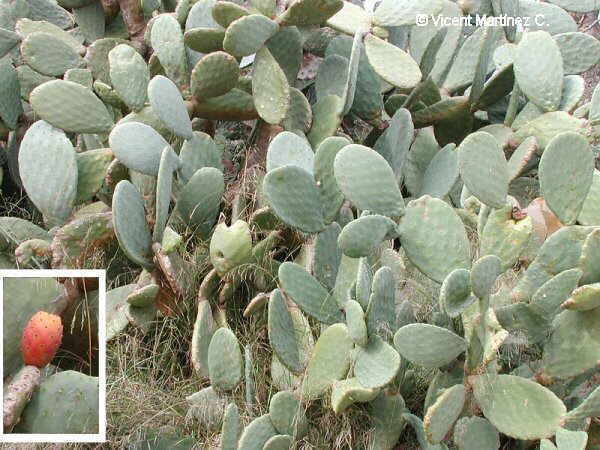 Photos of Opuntia ficus indica (L.) Miller
Opuntia ficus-indica (L.) Miller; Opuntia ficus-barbarica A. Berger - (Prickly pear)
Leafless perennial shrub of the cactus family -cactaceae- up to 5 m. Succulent stems, formed by superimposed cladodes, bearing spines in groups of two or single. Sessile yellow flowers. The fruit is a berry, with spines, till 9 cm, edible (Prickly pears). Native from Mexico, is being cultivated and naturalised in warm dry terraces next to the sea.
More information about plants in the listing above.
Other interesting articles
This material is for informational purposes only. In case of doubt, consult the doctor.
"Botanical" is not responsible for damages caused by self-medication.