Origanum vulgare L.
Wild Marjoram
PHOTOS OF WILD MARJORAM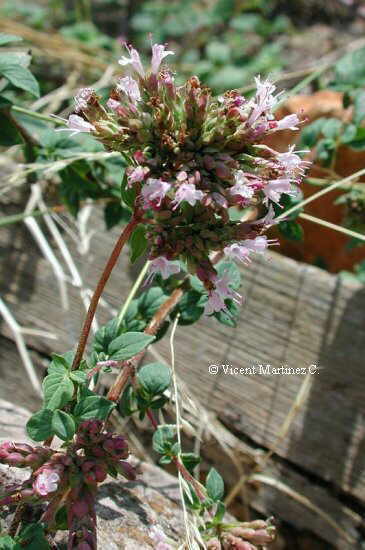 Photo of Origanum vulgare L.
Origanum vulgare L. - (Wild marjoram)
Perennial plant of the Mint family -Labiatae- up to 80 cm. Erect stems, hairy and scented. Ovate leaves, petiolated, toothed or untoothed. Pink flowers till 7 mm., in round final inflorescences. In dry grasslands or in wood margins.
More information about plants in the listing above.
Other interesting articles
This material is for informational purposes only. In case of doubt, consult the doctor.
"Botanical" is not responsible for damages caused by self-medication.