Silybum marianum
Milkthistle
PHOTOS OF MILKTHISTLE

Head flower of Silybum marianum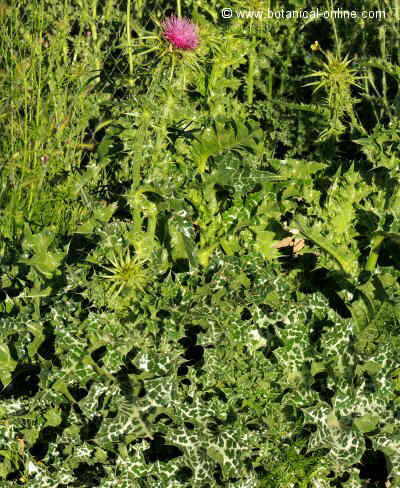 General aspect of Silybum marianum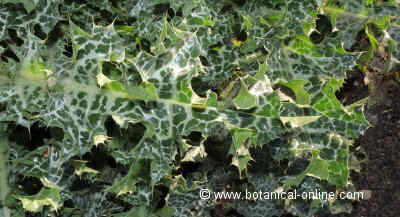 Detail of a leaf of Silybum marianum
Silybum marianum - (Milkthistle) :

Annual or biennial herb from the composite family very robust, which may reach 150 cm tall. Basal leaves with stalks, up ones without stalks.All of them white spotted or veined, lobed and spiny. Red-purple flower heads till 4 cm, with long curved bracts. In uncultivated lands and by the side of the paths.
More information about plants in the listing above.
Other interesting articles
This material is for informational purposes only. In case of doubt, consult the doctor.
"Botanical" is not responsible for damages caused by self-medication.