Ilustration of Hibrid tea rose illustration
How was the Hibrid tea rose created?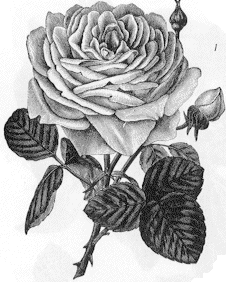 Ilustration of Hibrid tea rose
The combinations of the Tea Rose with the Hybrid perpetual give way to the Hybrid tea rose, bearing colourful although not very resistant flowers. Jean Baptiste Guillot is considered to be the creator of this species.
Related information

More information about plants in the listing above.
Other interesting articles
This material is for informational purposes only. In case of doubt, consult the doctor.
"Botanical" is not responsible for damages caused by self-medication.