Rosa hybrid perpetual illustration
When was Rosa hybrid perpetual created?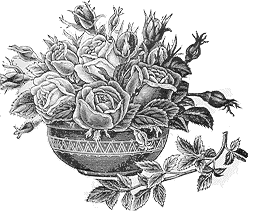 Il·lustració de Rosa hibrid perpetual
It came to life in mid XVIII C. becoming from the varieties produces by mixing the Tea rose with the native species, mainly Rosa gallica and Rosa canina. Once again, by combining the Hybrid perpetual with the Tea rose, the Hybrid tea rose appeared.
Related information

More information about plants in the listing above.
Other interesting articles
This material is for informational purposes only. In case of doubt, consult the doctor.
"Botanical" is not responsible for damages caused by self-medication.