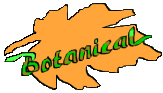 "Datura arborea L.."
( var. suavolens Humb. et Bonpl, ex Wild)

Datura Arborea L. - Trompetas del Perú

Arbusto perenne de la familia de las solanàceas que puede llegar a los 3 m. de altura. Su tronco es leñoso y de color oscuro, mientras los extremos de las ramas son verdosos. Hojas oblongo-lanceoladas de margen ondulado. Sus flores de hasta 23 cm. cuelgan vistosamente; originàriamente de color blanco, pero sus derivados pueden variar mucho en tonalidades rojas o amarillas. Fruto en baya. Originaria de Perú y Chile, se puede encontrar en países de clima templado como árbol de jardín o en invernaderos.





Datura Arborea L. - Trompetes del Perú

Arbust perenne la família de les solanàcies que pot arribar als 3 m. d'alçada. La seva tija és llenyosa de color fosc, mentre els extrems dels branquillons són verdosos. Fulles oblongo-lanceolades, de marge ondulat. Les seves flors de fins a 23 cm pengen vistosament; originàriament de color blanc, però els seus derivats poder variar molt en tonalitats vermelles o grogues. Fruit en baia. Originària de Perú i Xile, es pot trobat en països de clima temperat com a arbre de jardí o en hivernacles.
Datura Arborea L. - Peruvian trumpets

Shrub of the potatoe family - solanaceae- up to 3 m. Ligneous stem, dark coloured, with ending branches green.. Oblong- lanceolate ,wavy , leaves. Very conspicuous flowers about 23 cm long. Original ones white but new cultivars differing very much in red or yellow . The fruit is a berry. Native from Peru or Chile, it is cultivated in gardens of temperate climate or in greenhouses.