Home remedies for ovaritis
Inflammation of the ovaries
CHARACTERISTICS OF OVARITIS
What is ovaritis?
Ovaritis is a gynecological disease involving the inflammation of the ovaries
Symptoms of ovaritis
The main symptoms of ovaritis are:
Causes of ovaritis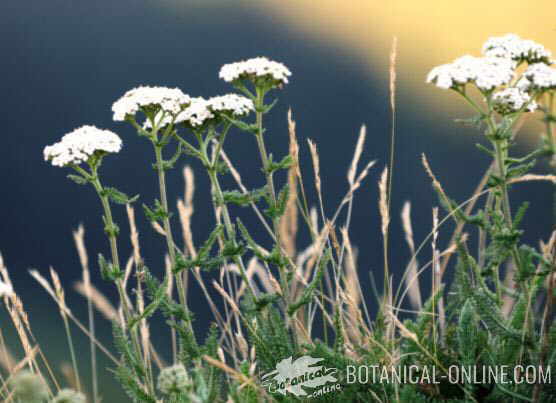 Photo of yarrow, whose infusions can be used to treat ovaritis
The main causes of ovaritis are:
Problems derived of puerperium
PHYTOTHERAPY: HERBAL REMEDIES FOR THE INFLAMMATION OF THE OVARIES
External use preparations for ovaritis
Yarrow: (Achillea millefolium L.) Sitz baths with the infusion of flowering tops.

More information on female genital diseases
Other interesting articles
This material is for informational purposes only. In case of doubt, consult the doctor.
"Botanical" is not responsible for damages caused by self-medication.