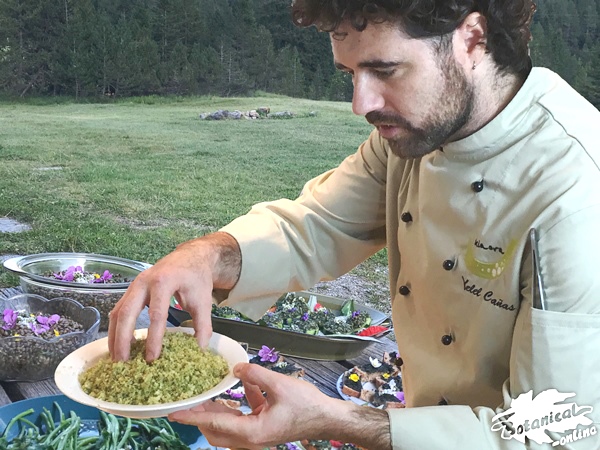 Yelel Cañas
Master chef expert in plants and collaborator of Botanical online
Yelel Cañas, collaborator of Botanical online
Yelel Cañas has been a chef for passion and devotion for almost 20 years. He has traveled all over the world, being very interested in local and seasonal food. In addition, we can certify that he has  an innate talent to create recipes that are authentic delights and works of art.

He has run several restaurants in places as different as in Panama and Valencia, where he has been  recommended by the prestigious Michellin guide .
Participant and speaker at numerous conferences, gastronomic events and in the media. In recent years he has combined work as a chef with his advice to  restaurants towards the ecological world, always advocating the use of all natural resources. He also teaches cooking at universities and schools in different countries.
His specialty is creative cuisine with plants and everything that comes from the wild.
After many years of research and traveling around the world, he has finally formed the Kiaora Gastronomy Social project, organizing workshops, courses, events and gastronomic experiences throughout the European geography and teaching.
What characterizes Yelel is the enthusiasm and motivation that it spreads in all its projects. He is currently collaborating in the development of courses for Botanical online.