How to quote Botanical-online in reviews, assays, academic works or whatever
What is botanical-online.com?
Botanical-online.com is a website dedicated to the popularization of content about plants, nature, food, traditional remedies and medicinal preparations. The page is prepared by a team of editors who are qualified experts in the different fields the site embraces.
This project has been online for almost 20 years (since 1999). The intention is to continue spreading knowledge about health, plants and natural foods, all over the world, for many more years.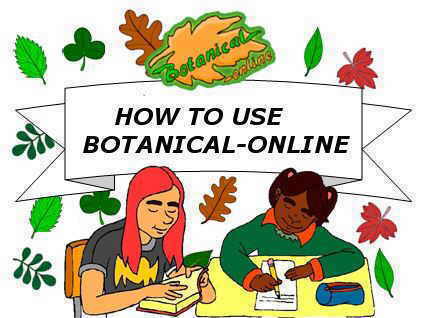 How to use Botanical-online, website about plant topics, nature, nutrition and food
Can botanical-online be used as a source of reliable information?
Yes, botanical-online is a web page with reliable information that can be used at home , school, university, etc, both professionally and personally.
The articles on the page are written by professionals: professors, biologists, doctors, dieticians, nutritionists, professional illustrators, phytotherapy and wild plants experts, etc.
How can botanical-online be used?
All the information, texts, images, activities, exercises and videos found on the Botanical online website are protected by copyright.
For a correct and respectful use of this website, we inform that:
You can use the page as a source of information and reliable consultation of all the contents for which you can navigate: diets, food, nutrition, food properties, benefits, etc.
You can not copy texts literally from this site to be published in other blogs, books, works, advertisements, brochures, social networks, videos, podcasts or any type of unauthorized audiovisual or writen material. With all the information that this web provides, you can learn as much as to elaborate your own explanations.
In case of blogs, social networks and online content, it is mandatory to quote the source of information with the appropriate link to the corresponding page.
If an image is used, the author must be mentioned in the caption (which is botanical-online), with the corresponding link to the web.
You can not use images or drawings by removing the web logo. All the pictures and images that we use are made by ourselves and we use a lot of effort in them so that the readers have visual information clearly.
Botanical online should be cited in the bibliography of your work, blog, book, or in your publication (social networks)
The content published on our social networks (texts, images, videos) is also owned by botanical-online. It is protected by Copyright, and its downloading is prohibited. You can "share" in your chronology, but, for example, you can not use the images and texts that we publish in your name, for private or personal, neither lucrative nor non-commercial purposes.
How to quote the botanical-online website in any bibliography?
It is important to quote the information that is used from the web. Quoting botanical-online website in the bibliography of any of your works can be done with any of the following examples:
Botanical-online. Information page about plants, food, nature and food. 2023 . Available at: www.botanical-online.com
Botanical-online. Name of the article [Internet]. 2023 . Available at: www.botanical-online.com [Consulted day: (write the date)]
Botanical-online. 2023 . "Name of the article". Available at: www.botanical-online.com
Botanical-online, 'Article Name', 2023 <www.botanical-online.com>
Where can you expand the information?
All the articles have links to expand the information and to deepen more in each subject. Botanical-online articles are informative, but, logically, it is not a strictly scientific page that uses technical explanations.
If you need more technical information, if you have any questions or you want more explanations on a topic, you can write us to info@botanical-online.com, so that we can provide you with further information or related links.
How to receive updated information?
If you wish to receive updated information of our website you can subscribe to the monthly newsletter:
Thank you very much for your trust and for using Botanical-online.