Plants with alkaloids and other poisonous plants
What are poisonous plants?
A poisonous plant is a plant that, when ingested or touched, in the required quantity, can be deadly or fatal to an organism (More information about poisonous plants characteristics)
How many poisonous plants are there?
It is very difficult to say how many poisonous plants we can find. Some poisonous plants are so common among our lives that we do not even consider them as such. Many garden plants could achieve this consideration, such as dieffenbachias.
When we talk about poisonous plants we generally take into considerations those plants that have been traditionally considered letal, such as hemlock, however we never consider that pure nicotine from tobacco could be such deadly as that.
The following list shows an index of poisonous plants that have to be taken into account.


More information about plants.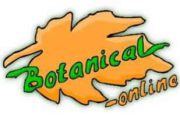 Written by
Editorial
Botanical-online team in charge of content writing