(Lophophora williamsii)
Characteristics of peyote
Scientific noun: Lophophora williamsii (Lemaire ex Salm-Dyck) J.M.Coult.
Common noun: Peyote
Family: Cactus family – Cactaceae –
Where to find peyote?
Its area of maximum expansion is the border area among Texas and Mexico which corresponds to the influence of the Big river. Particularly present in the Mexican state of Coahuila.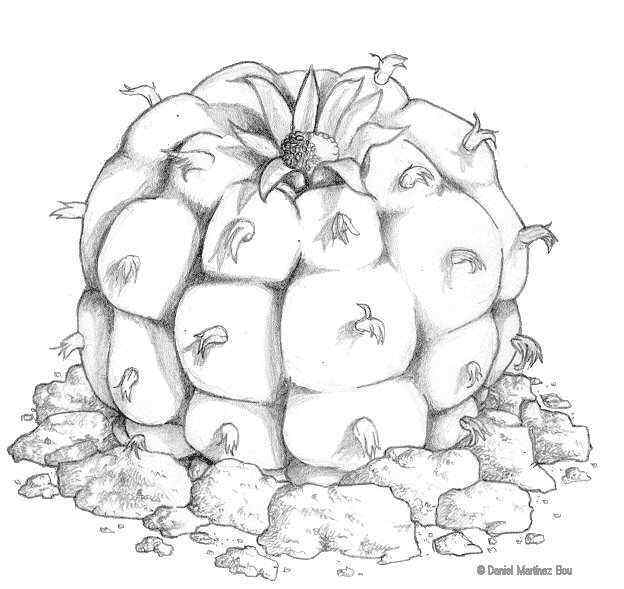 Peyote drawing
Active components of peyote
The main active principle of peyote are alkaloids. The main one is mescaline. Beside this alkaloid we have others as: lophophorine, anhalamine, pellotine, peyonine, peyophorine and peyotine.
Active parts: The whole plant.
PROPERTIES OF PEYOTE
Medicinal uses of peyote
Peyote as a traditional remedy: Traditionally it has been used as analgesic, against toothache, rheumatism, asthma and colds
Medical use of peyote: In psychotherapy, under medical prescription, it has been used for the treatment of neurasthenia.
In the same way, it has also been used in cardiology. It has been proved that it exercises a great antibacterial power, being able to eliminate bacteria that showed resistant to the penicillins.
Magical or religious use of peyote
The American Native Church bases its cult in this cactus, considering it sacred and using it in its religious ceremonies. See more information information in:: Sacred plants: Peyote
Toxicity of peyote
Toxicity of peyote is low. No cases of mortality have been registered.
EFFECTS OF PEYOTE
Symptoms of ingestion of peyote
– Negative effects of peyote: Its more pernicious effects seem to be the uneasiness that takes place in many cases after its ingestion.
The convulsive movements that take place in certain occasions are fundamentally produced by pellotine that, besides being a convulsive agent, it is also hypnotic.
– Possitive effects of peyote: Many people are in favor of this drug, having highlighted how it can boost all the consumer's senses. but especially what has been called the " visual hiperestesia".
The sensorial drive effects depend fundamentally on the personality of who ingests this drug, as well as on the place and atmosphere where this product is taken.
Mescaline has hallucinogenic properties that influence on perception, fundamentally on the sense of vision.
Side effects of peyote
There has also been widely detailed its negative effects, especially in higher doses. Among this disagreeable sensations we would have the following ones:
– Paralysis
– Breathing difficulty
– Vomiting,
– Tremors in the legs
– Anorexia.
Medical treatment of peyote poisoning
No medical assistance is needed, because the unpleasant sensations that are experienced in some occasions gradually disappear.
Is peyote an addictive drug?
It has not been demonstrated that this drug creates habit, neither that it produces any type of physical sequel, although users experience the tolerance phenomenon, needing higher quantities each time.
Related information: Sacred plants: Peyote


Cultivation of peyote


More information about plants.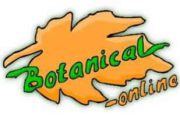 Written by
Editorial
Botanical-online team in charge of content writing