Herbal healing remedies
Natural remedies to improve your health
TACHYCARDIA
Tachycardia is the acceleration of heart rate. It is a form of cardiac arrhythmia which differs from a true arrhythmia" it produces irregular heartbeats whereas braquicardia means a slower pace than normal of heart beat. More information.
– Natural remedies for tachycardias
TAPEWORMS
Tapeworms are intestinal worms ranging in length from a few millimeters up to 9 meters. Tapeworms live in the intestine of certain mammals, including humans. The parasitic tapeworms live in the small intestine of the primary host. More information.
TENDINITIS
Tendinitis is the inflammation of the tendons or ligaments, caused by lesions in the tissue that connects muscles to bones. More information.
THROMBOSIS
A thrombus is a blood clot that appears inside the walls of blood vessels or heart. Thrombi decrease the diameter of a blood vessel hampering or impeding blood to flow fluently, something which is known as thrombosis. More information.
TICKS
Ticks are arachnids that live parasites in the skin of many animals and humans. They have an oral appliance that can pierce the skin and suck blood. They can transmit many diseases through their saliva and depositions.More information.
– How to avoid ticks contagion
Can you not find the solution to your problem?
Find it quickly through our search engine. More that 800 natural treatments available!
Index of published articles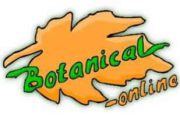 Written by
Editorial
Botanical-online team in charge of content writing