Herbal remedies for rehydration
Tips to prevent dehydration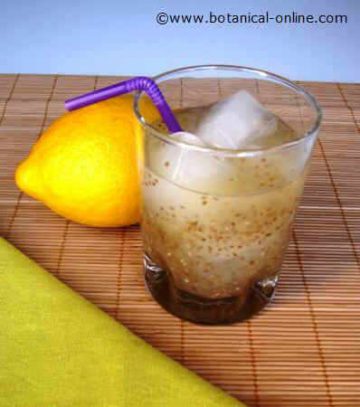 To avoid dehydration, one should bear in mind the following tips:
Drink plenty of fluids to avoid dehydration and to compensate for water lost because of sweating. It is very advisable to drink at least a couple of liters a day.
Add some salt to the water if you are working on a very hard job and suffer from heavy sweating, unless you have high blood pressure problems.
Do not drink your urine. It will not help you at all.
Do not drink sea water. It does not quench your thirst an can damage your kidneys.
Do not drink alcohol.
Avoid exercising during the scorching hours. It is more convenient to do it in the morning or in the afternoon. Old people should stay home during the hottest hours..
Dress in light and fresh clothing: it is advisable to wear cotton clothing and protect your head with a straw hat or a cap. (This is especially useful in infants who should not be placed in the sun bareheaded) If heat is very strong, a damp cloth may be placed between the head and hat. Acrylic fibers can not perspire too well and retain heat.
Take a break from time to time if you are doing hard physical work or exercise: Stop working for a few minutes to cool yourself in the shade. Take a rest and drink some water so that the body regains its temperature.
If you feel dizzy, stop working or doing exercise.
One should never do hard sports or hiking alone. At least, it is desirable to do so with someone else so that you can be helped if you need it.
Phytotherapy: Herbal remedies to treat dehydration
Medicinal plant preparations to rehydrate yourself
Other herbal remedies to prevent or treat dehydration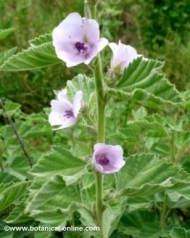 There are other causes of dehydration, apart from and excessive hot temperature. All of them are body anomalies  that produce a loss of body liquids which is the real reason that leads to dehydration:  they are mainly vomiting, diarrhea and diabetes.
For example; Infusions of marshmallow can serve to provide liquid to our body. On the other hand, this remedy can help to solve vomiting or diarrhea problems,  that can worsen dehydration because they increase water lose.
The use of herbal medicine focuses on the use of a number of plants used to combat the following  causes that lead to dehydration:
– Remedies to treat vomiting / Diet for vomiting
– Remedies to treat diarrhea / diarrhea diet
– Remedies to treat diabetes / diabetes diet


More information on dehydration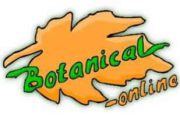 Written by
Editorial
Botanical-online team in charge of content writing