Suitable food to stop nausea and vomiting
Tips to reduce vomiting and nausea
A correct diet is very important to stop nausea and vomiting. Among the most important tips we can point out the following:
Water and vomiting
The vomiting process involves a very high fluid loss and lack of utilization of food nutrients (vitamins, proteins, minerals, etc.) Therefore, the primary purpose of a diet designed to patients who suffer or have suffered vomiting will be targeted to recover body fluids. It is, therefore, very important to drink plenty of water and other fluids
However, because stomach is resentful, drinking too much water at once could be responsible for new vomiting. It is best to drink water in small sips so that the stomach becomes accustomed. You should try not to swallow more than a quarter of a cup every time.
The frequency of drinking will depend on your stomach reaction to the liquid ingestion. If your stomach does not tolerate much water, you should drink less but you should do this more frequently.
If you do not suffer from hypertension, it is very convenient to add some salt to the water intake, so you can recover your sodium levels. Provided that you have not diabetes, some sugar addition could be suitable to compensate glucose loss.
A very useful way to inquire how much water your body is requiring is to look at your urine color. Dark and scarce micturition clearly shows that you are needing much more water. On the contrary, clear and abundant one is a sign that you are not suffering from dehydration.
Too hot or too cold water is not recommended. You'd better drink natural water.
Foods for vomiting
Vegetable soups are very helpful in the vomiting and nausea diet. It is better to take light soups rather than very charged stews that can be very difficult to digest after or during a vomiting process. You can also eat cooked or steamed vegetables once your stomach can tolerate them.
Juices can also be beneficial, provided that you do not drink acid juices. (lemon, tomato or orange juice) Neutral or basic juices are best, such as apple juice or bilberry juice.
Apple content in pectins, as well as the influence of the glycine, that is a natural antiacid, makes it very suitable to stop stomach acidity. It is enough to eat some apple pieces and we will immediately notice a great relief, thus a continuous ingestion becomes a good substitute of other chemical products. Very useful for gastritis diet or in case of nausea or vomiting diet.
Coffee and alcoholic beverages must be avoided. Tea can be drunk as long as you prepare very light tea.
Special food to stop nausea and vomiting: Bananas, rice, oats, rice and ginger
There are some foods that are specially recommended for people prone to vomiting or after a vomiting process: bananas white rice, oatmeal and ginger
– Bananas to avoid vomiting: Studies carried out in India, a country where bananas are much consumed in form of flour to make homemade bread, have demonstrated their protective power to combat gastritis or to prevent the ulcers. They can even be used to cicatrize them. So, they are also very recommended in the vomiting diet.
– Rice for vomiting diet: Rice is very rich in starch. Starch mixed with water, has demulcent properties. Demulcent components are those that protect internal mucous membranes or the outer skin. White rice is richer in starch than brown rice. On the other hand, brown rice is more difficult to digest, something that is not to much convenient for a " frail " stomach. You can eat cooked white rice or, even better, drink some rice water to stop vomiting.
Rice water is especially rich in demulcent properties, so it can soften irritated stomachs making it very suitable in case of gastritis, stomach pain or vomiting. Rice water recipe simply consists on boiling white rice with a lot of water for a shorter time than when boiling normal rice (about 15 minutes, instead of 30). Water resulting from this decoction is called rice water. Rice can be discarded or it can be eaten together with water rice, if your stomach can stand it. In this case, do not forget to boil it for a longer time.
Oatmeal to treat vomiting: Oatmeal is very digestible. It contains lots of carbohydrates that provide much energy. Because of its soothing properties it is ideal for the skin treatment, either used externally or as food. Oats are especially employed to make porridge and, along with fruits, they are the basic component of muesli, a dish made famous by a Swiss physician named Bircher-Berner who usually gave it for breakfast to her patients. Oatmeal biscuits are very good.
Oatmeal can be used in the form of refined flour or brown flour to develop a wide variety of dishes. Whole oatmeal is generally more convenient than refined one, however, for vomiting diet, you should choose the latter. If your prefer whole meal, do not forget to soake it very well overnight.
Ginger is very suitable to stop vomiting: Ginger is most recommended in nausea and vomiting diet. It surely is the best option for people who become sick when traveling, as it is recognized. However, it can really be beneficial for almost any type of nausea or vomiting. Besides taking it as a medicinal remedy (ginger tea), it can be added raw to meals such as salads or in other possible ways such as ginger biscuits, ginger syrup, ginger soda without lemon, etc.
What to eat after stopping a vomiting process
Having stop intense vomiting, you should follow a suitable order in food ingestion. Together with vegetables, you can start your diet eating some light carbohydrates. White bread, refined pasta or derivatives can be introduced. Some toasts, without butter or plane refined cookies are very helpful.
Salad fruits can very very resourceful and they are generally well-accepted by a vomiting stomach. You can combine it with low-fat or non-fat yogurt or with low-fat cheese. Fruit creams, fruit jelly or fruit compote can be used to spread on toasts, as a substitute of butter or margarine.
Whole milk or whole milk derivatives are very fatty and, in most cases, they are not well-tolerated. You should take low-fat or, even better, non-fat mild and its derivatives (non-fat yogurt, low-fat cheese or custards, etc) Do not eat butter.
Cooked eggs are adequate and they can be used as your stomach begins to set up.
If you are not a vegetarian you can go go adding some chicken or fish. Chicken broth or chicken breast is very useful, better if cooked or roasted, without skin. Don't eat it fried.
Food to avoid during nausea and vomiting diet
High-fat food should be avoided. It is very difficult to digest. Blue fish is very fatty too, so it would be better not include it. You'd better chose low-fat food.
Forget some fatty or dense vegetal food, such as nuts or seeds. Very strong flavored vegetal food, such as cabbage, can provoke nausea.
Do not fry your food or add them strong favors (spices or sauces).


More information about vomiting remedies.
This article was endorsed by
Elisenda Carballido
- Dietitian nutritionist. Postgraduate in Phytotherapy and master in Nutrition and Metabolism.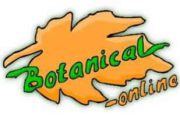 Written by
Editorial
Botanical-online team in charge of content writing