Properties and uses of cannabis
CHARACTERISTICS OF CANNABIS
Scientific noun:Cannabis Sativa L. var. indica
Family: Hemp family – Cannabaceae–
Common noun: Hemp, Marijuana, cannabis, hashish, Kief
Habitat: It is almost cultivated in every place of the world, but it comes from Central and Western Asia.
Components of cannabis
– Cannabinoids: D- 9 tetrahydrocannabinol, cannabinol, cannabinodiol, etc. (in greater quantities than in hemp)
– Acids: Linoleic, oleic and isolinoleic (seeds)
– Niacin (seeds)
– Orientin (plant)
– Minerals: phosphorus oxide, magnesium oxide, calcium oxide, potassium oxide and sulphur oxide, calcium, iron and phosphorus (seeds)
Active parts: The whole plant, specially the fruits, which are used to cure the urinary tract. Flowers have hypnotic properties.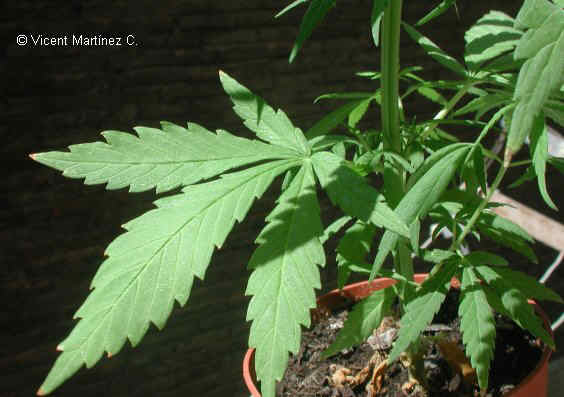 Photo of cannabis leaves(Cannabis sativa L var. indica)
Differences between cannabis and hemp
Although these two plants can be equally named, they actually belong to two different varieties of the same plant:
– Cannabis (Cannabis sativa L. var. indica) is much richer in THC (From 2 % to more that 20 %), so it is specifically cultivated for the production of marijuana or hashish, that are aimed to be used as recreational purposes.
– Cannabis is a smaller although more dense plant.
– Hemp (Cannabis sativa L. subsp. sativa var. sativa) is not as psychoactive as Cannabis sativa L. var. indica
– Hemp is richer in fiber, so it is aimed to an industrial use.
– Hemp is generally a much taller plant
– Hemp is poorer in THC (Less than 0,3%). Hemp content of active principle Δ9-tetrahydrocannabinol (THC) is to low to have any pyschoactive effect
| | |
| --- | --- |
| (Cannabis sativa L var. indica) | (Cannabis sativa L. subsp. sativa var. sativa) |
Drawings of the two different varieties of hemp or cannabis
What is cannabis used for?
* In medicine, cannabin is extracted from the flowers. It is mainly used because of its hypnotic and sedative properties.
* As a recreational drug: In order to arouse possitive feelings because of its physchoactive effects
– Marijuana is extracted from the dry leaves.
– Hashish is obtained from the resin of leaves and female flowers
Toxicity of cannabis
(See marijuana and hashish)
Effects of cannabis
The main effects of cannabis are the following:
Hypnotic.
Analgesic.
Bronchitic.
Ansiolitic.


Cultivation


More information about plants.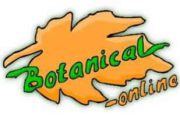 Written by
Editorial
Botanical-online team in charge of content writing