Properties of rose hip syrup or rose hip jelly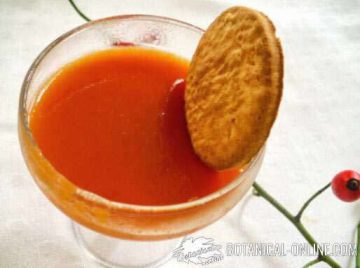 Importance of rose hip syrup in the past
Although it seems a very modern food, emerged from a movement of communion  of  edible plants and nature, the truth is that rose hips have already been used as a superfood (of real need), not so many years ago.
It is said that in England, during World War II, rosehip syrup was a very important vitamin C supplement for the population, because at that time fresh fruits were scarce, due to import problems during the war.
At that time, rosehip syrup was a real medicine against scurvy, a serious disease caused by vitamin C deficiency.
These are edible fruits we can easily  find in the forest in the autumn. They stand out as one of the richest foods in vitamin C in the world (more than lemon or peppers)
Uses and benefits of rosehip syrup today
Rosehip syrup is a common ingredient in many vitamin supplements for anemia (vitamin C increases the absorption of iron from food).
Nutritional supplements with rose hips are also used in natural cold preparations, due to the multiple properties of vitamin C for the immune system and its ability to shorten the disease time.
How is rosehip syrup prepared?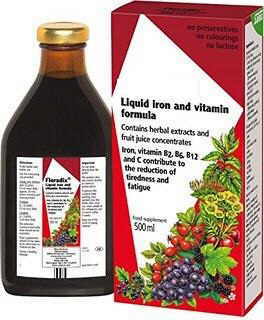 Before cooking anything, you should know that  rosehip  syrup or  jelly can be prepared in different ways to take advantage of its properties. If it is well organized, we can even get two prepared preparations from this recipe: jam and jelly. See options:
One option is to prepare rosehip jam and, incidentally, a jelly. The remains of rosehip jam are used to re-filter them and extract a syrup or rosehip jelly. Both recipes are explained, step by step, in the preparation of the rose hip jam.
Another option is to prepare jelly or rosehip jam directly. The advantage is that, by adding sugar, it is preserved for longer.
If what is desired is simply to make a drink with rosehip very rich in vitamin C, it is not necessary to resort to sugar: you can make a rosehip cream.
To make a cream with clean and very ripe rose hips, these can be boiled whole for about 15 minutes. Then,  pass them through the blender and strain, with a lot of patience; and through  the potato masher to separate the pulp and the juice from the seeds. It can be balanced with soy cream, salt and oil (always use virgin oil)
Rosehip syrup or jelly recipe
The following explains the recipe for jelly or rosehip syrup. This recipe is original and courtesy of Montserrat Enrich, a great connoisseur and disseminator of the kitchen with wild plants and author of the blog Gastronomia salvatge
Ingredients for syrup or rosehip jelly: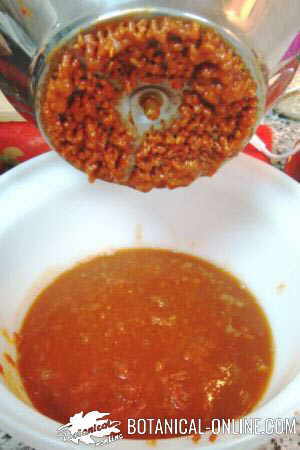 A liter of water
200 grams of sugar (if you use more sugar, it will be sweeter and will be stored longer, but it will be less healthy)
250 gr of rose hips
A lemon peel
Remember !!
It is recommended to pick rose hips very mature, but without wrinkles. Rose hips are collected when their appearance is completely red and begins to be soft.
Preparation of jelly or rosehip syrup
Wash the rose hips and remove the impurities (leaf remains, twigs, …). It is not necessary to remove the seeds, as it would take a long time and it is more practical to use a strainer.
Boil the rose hips clean, whole, in 1 liter of water, over medium heat, for about 10 minutes.
Blend them
Extract the pulp, using a potato masher or a fine hole strainer (smaller than the seeds), pressing hard to press well. You have to squeeze the fruits well so that they release all their juice. If necessary, you add a little more warm water.
Add the sugar when the liquid is still hot to mix, and heat it only 2 minutes to melt well. Sugar has a preservative function.
Bottle the rosehip syrup in glass container and cover well. The glass container is better than the plastic one because it does not have bisphenol, a component of plastics that passes into liquids when they are hot.


More information on rose hips and dog rose
This article was endorsed by
Elisenda Carballido
- Dietitian nutritionist. Postgraduate in Phytotherapy and master in Nutrition and Metabolism.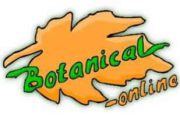 Written by
Editorial
Botanical-online team in charge of content writing