Rose hip, a wild fruit of our forests
Rose hips are the fruits of dog rose (Rosa canina) . They are the typical fruit of the forest to "peck" during excursions, when you are going to look for mushrooms, just like the arbutus, juniper, blackthorn or blueberries.
Are rose hips eatable?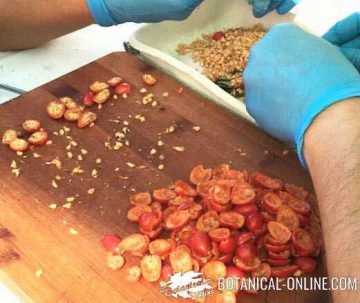 Indeed, these fruits can be eaten raw, always very ripe. Of course, before consuming the "wrapper" or red bark (pericarp of the fruit), you must remove the hard spiny seeds  inside, which occupy most of the fruit.
*Related information: How to collect rose hip
How to remove the seeds of the dog rose?
To remove the seeds of the rose hip, you must tear off the  "tail" or blackish tail of the fruit  and remove the  16 seeds that the rose hip has inside  with the finger.
As you can guess, its consumption is more entertaining and laborious than peeling sunflower seeds.
What flavor do rose hips have?
Its flavor is acid and very sweet, not bitter at all. Rose hip has a dry texture, although if a very mature specimen is found, it has a meat as juicy as a thick marmalade. In fact, it is a fruit with a low water content and a very dry pulp.
How to cook rose hips?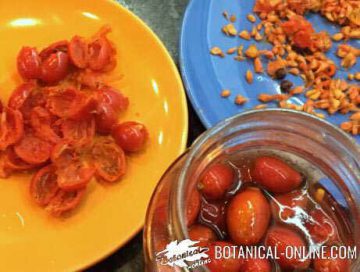 Rose hips are used to make jams, soups, creams, syrups, infusions rich in vitamin C, … and to mix with any recipe: salads, yogurts or stews.
As we said at the beginning of the article, these fruits are very interesting because of their enormous richness in vitamin C. We know that this vitamin is thermolabile, that is, the temperature spoils it, therefore, if we want to take advantage of all its vitamin C, it is better not cook the rose hips, or do not apply high temperatures (for example, dry at low temperature or boil for 10 minutes).
Examples of rose hip recipes
Canned rose hips with salt
For example, we can keep them for a week in water and salt, which will soften and hydrate them. After these days, you must  open and debone them ,  and remove the red layer of the pulp , which, well crumbled, can be thrown over salads.
As we have only preserved them with salt, but we have not cooked it, this pulp so thin, but dense of nutrients, will provide us with all of its vitamin C superdose. In addition, it should be noted that rose hips are also very rich in other minerals such as calcium , potassium and magnesium.
* More information: Canned rose hips recipe
Rosehip cream
To make a cream, use  very ripe rose hips. These can be boiled whole for  about 15 minutes. Then, blend and, after sieving,  purée them with  a lot of patience, with a potato masher, to separate the pulp and the juice from the bones.
This cream  can be balanced with soy cream, salt and oil (always use virgin oil).
Rosehip marmalade
Rosehip jam has a very sweet and very acidic flavor that combines with all kinds of preparations, bread, healthy desserts, or simply with toast.
* More information: Rosehip jam recipe
Rosehip syrup
From the remains of rosehip jam you can extract the syrup or jelly of rosehip. It is a very important source of antioxidants and vitamin C. It is said that in England, during World War II, rose hip syrup was used as a supplement for children, when other fruits were scarce, due to import problems to obtain other sources of vitamin C (fresh vegetables).
Currently, rose hip syrup (rose hip in English) is a common ingredient in many vitamin supplements and supplements for anemia (vitamin C increases the absorption of iron from food).
* More information: Recipe syrup or rose hip jelly
Tiramisu dessert with rosehip jam
One of the uses we give to  rosehip jam is this delicious tiramisu with rose hip jam. The trick is that, not requiring cooking, this dessert preserves the vitamin C that is left to the jam. In addition, the acid and sweet taste gives it an exceptional touch.


More information on rose hips and dog rose
This article was endorsed by
Elisenda Carballido
- Dietitian nutritionist. Postgraduate in Phytotherapy and master in Nutrition and Metabolism.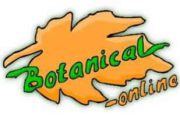 Written by
Editorial
Botanical-online team in charge of content writing