Best pots for succulents
Pots, containers or other means of support for succulents

Succulents can be planted directly in the ground, in containers, or in pots. With regard to the pots or containers, we can use the clay or the plastic ones. Plastic pots have the advantage that they weigh less so they are easier to handle and could be more suitable for terraces or balconies by not increasing the weight on them too much. It must be borne in mind that they retain less water than clay pots, which is not a disadvantage in the case of this type of plants.
Many succulents, like most cacti, have shallow roots and do not like to have too much free ground inside the pot, so it is advisable to buy containers specially adapted for these types of plants. These containers are not as tall as those used by plants in general and many succulents feel more comfortable in them. The fact that there is a lot of space available at the end of the pot can also promote the accumulation of water and cause rot.
Other succulents have tuberous roots and need larger, deeper containers to thrive. In this case, you can use conventional pots.
Draining the pot with stones
Regardless of the type of pots used, it is convenient to fill the bottom of the pot with a drainage material, such as pieces of brick or coarse gravel and try to leave the drain hole free so that the specimen has good drainage.
Succulent plants in rocky terrain
Some succulents grow very well over crevices or holes in calcareous stones. In this case, you can choose a stone of this type and fill in some cracks with soil for succulents and plant the specimen on them. You can increase the crack or make a larger hole with the help of an escarpment or drill.
Similarly, some succulents grow well on volcanic rocks, such as Mammillaria plants. You can look for some rock of this type and plant them on them. The set is very attractive and natural since it mimics the environment where these plants grow.
Other succulents have hanging habits, such as aptenia (Aptenia cordifolia). In this case, it can be very convenient to use hanging baskets to let the branches hang from it.


More information on plants
This article was endorsed by
Julián Masats
- Technical agricultural engineer specialized in horticulture and gardening.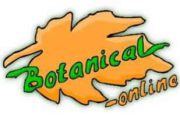 Written by
Editorial
Botanical-online team in charge of content writing