Ginger remedies to treat cold

Ginger (Zingiber officinale) is a rhizome with numerous medicinal and food uses. Today we present you different remedies:
Ginger compresses for the most annoying cold symptoms
The first is a little-known remedy for external use: ginger compresses. Traditional medicine uses this remedy to relieve the symptoms of discomfort caused by a cold, such as back pain, expectoration problems, cold and sleeping problems.
How to prepare ginger compresses
Grate plenty of fresh ginger. Approximately, what fits in a hand (see bottom photo)
Put water to boil. Before the water boils, squeeze all the juice out of the ginger and turn off the heat.
Remove from the heat and let stand until it reaches temperature WITH COVER (it is important so that the volatile essential oils do not escape).

Prepare the room with dim lighting, silence or very quiet music, and a large dry towel and a smaller one. We will use both below.
Soak a small towel with the not too hot infusion. It should not burn the skin, but it should be hot.
Put the towel on your back and cover your entire back with a dry towel.
Usually, after 1-2 minutes, the ginger towel is already cold. It is removed and soaked again in the hot infusion, and covered again. Like this about 5-10 times, until the infusion cools down.
The patient will notice a very comforting heat and feel immediate relief from back pain and discomfort. Generally, after this remedy he wants to lie down or rest, which is ideal for the convalescent.
Ginger steam inhalations
Steam inhalations or vaporizations with ginger help dissolve mucus in the nose and respiratory tract that cause congestion and sinusitis:
Prepare an infusion of fresh ginger. You can use the previous recipe, using less ginger.
Place a towel that covers your head, close your eyes, and place yourself on top of the pot.
Inhale the steam from the infusion for 1 minute. Repeat the operation until noticing decongestion.
This remedy is not suitable if there are respiratory problems that prevent breathing. For example, older people with respiratory failure. When in doubt, it is better to opt for other remedies.
Fresh ginger infusion
Ginger is one of the recommended infusions for colds. It has antibiotic properties that fight infections, which together with its expectorant principles, help eliminate microbes from the respiratory system. It favors the expulsion of mucus, productive cough, and relieves flu symptoms.
Ginger tea can be taken alone, or combined with lemon and other medicinal plants, as in this thyme and ginger infusion, or rosemary and ginger infusion.
*See: How to prepare ginger infusion / Thyme and ginger infusion properties
Natural cold treatment
When colds appear, of course a good rest and a proper diet for cold are recommended, in which natural antibiotics such as onion and garlic cannot be lacking.


More information on properties and contraindications of ginger
This article was endorsed by
Montserrat Enrich
- Journalist specializing in edible wild plants and plant uses.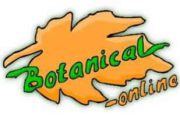 Written by
Editorial
Botanical-online team in charge of content writing