Benefits of rosehip oil
What is rosehip oil?
Sweetbriar rose  or eglantine  (Rosa rubiginosa) has medicinal properties similar to the uses described in dog rose (Rosa canina): the flowers are used for their fiber content as digestive, anti-inflammatory and mild laxatives. In Spanish common language, this plant is called "Rosa mosqueta", being very appreciated  as a cosmetic remedy.
Among these cosmetics, rosehip oil is a highly appreciated cosmetic oil since its properties have been proven in numerous studies, with very satisfactory results. It manages to reduce wrinkles and stretch marks, improves skin elasticity, deeply nourishes, erases scars and fights dry skin, preventing dehydration.
Sweetbriar rose as a medicinal plant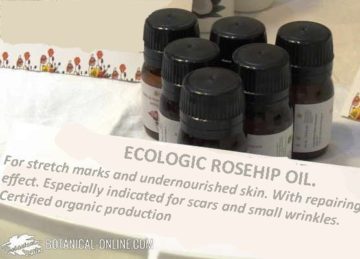 The fruits of this plant (rosehips)  have always been used in medicine for being one of the richest foods in vitamin C that exist. These contain 10 times more than lemon. With them  rosehip jam is prepared.
How is rosehip oil obtained?
From the grinding of the fruits, a yellow or orange oil is obtained, very rich in polyunsaturated fatty acids (omega 3 and omega 6) . Oils is actually extracted from the seeds inside these fruits.
The seeds contain 8% oil, so their yield is very low, compared to seeds or nuts (50% or more oil). However, rosehip oil is very interesting for its active components in dermatology.
Rosehip oil can be extracted from different species of wild roses, all of them with similar composition, but specially from three species:
Musk rose (Rosa moschata): A cultivated species whose origin is thought to be in the Himalayas
Sweetbriar rose (Rosa rubiginosa): Native from Europe and Western Asia, the oil from this plant is the most appreciated.
Dog rose (Rosa canina) From Europe, Western asia and Worthwest Africa.
What components does rosehip oil have?
The seeds of sweetbriar rose are rich in polyunsaturated fatty acids (77%). Rosehip oil is the most commonly used to reduce wrinkles, erase scars, cure burns, dermatitis, or radiotherapy because it is the richest vegetable oil in active cosmetics.
Its composition consists of linoleic acid (41-49%), linolenic acid (28-39%), oleic acid (14%), palmitic acid (3%) and retinol. These components help tissue regeneration (repair damaged tissue in continuous use – between 1 and 4 months), protect and nourish the skin intensely.
Rosehip oil, excellent remedy to heal the skin
Retinol, linoleic and linolenic acids are absorbed through the skin and act on both the outer and inner layers, when absorbed. These components regenerate the skin, protect and nourish it intensely.
Rosehip oil has healing properties demonstrated in numerous studies
Effects of rosehip oil for healing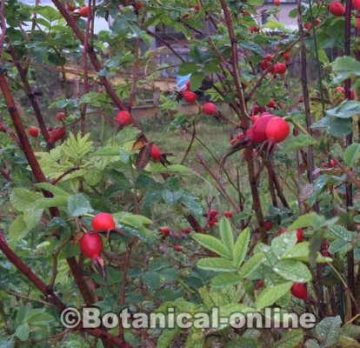 In all cases the oil obtained by cold pressure is recommended, which is the one that retains all its components and properties. Retinol, linoleic and linolenic acids  have antioxidant and rejuvenating properties of the skin.
It has been observed that, due to its trans-retinoic acid content, rosehip oil is capable of activating fibroblasts and stimulating the synthesis of collagen and elastin fibers, responsible for giving firmness and elasticity to the skin. Promotes cell regeneration and attenuates wrinkles and scars.
It also favors the permeability and elasticity of cell membranes, allowing greater absorption of nutrients and favoring better hydration.
It is one of the most powerful natural remedies to apply on sensitive skin, herpes, chafing, acne, irritations, stretch marks (also during pregnancy), wrinkles and scars. It is ideal to protect the skin, helps the renewal of tissues and dermis and stimulates healing.
Because of its tretinoin content, rosehip oil obtained by cold pressure is suitable for oily skin with an acne tendency. It helps prevent acne and reduce pimples, diminish inflammation and improves healing. However, it leaves fatty residue, so it is recommended to apply at night and clean the face in the morning with a cleansing milk. Accompany diet for acne.
One study found that patients treated with rosehip improved leg ulcers and post-surgical wounds significantly. In the study, the cream they used contained 26% rosehip oil.
Types of musket oil on the market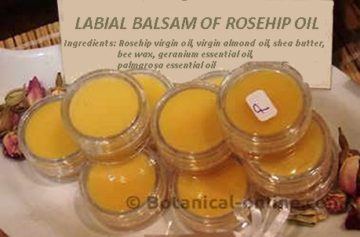 Although rosehip oil is present in many creams, most experts recommend using it pure.
There are experts who advise applying it on creams containing rosehip oil, because precisely the excipients of these products serve to improve the absorption of rosehip oil. However, there are large quality differences between the different creams in the market.
It would be necessary to look for those with better composition and greater percentage of rosehip, which does not appear clearly in the package and makes it difficult to get the right choice.
Rosehip oil for pregnancy preparation
Rosehip oil is a traditional remedy that is applied to the skin to minimize stretch marks in pregnancy and attenuate scars in case of cesarean or episiotomy.
The use of this oil applied in antenatal perineal massage during pregnancy is currently being extended to try to favor the distensibility of the tissue during childbirth and prevent tears.
* More information: Cosmetics in pregnancy
Cosmetic properties of rosehip oil
It is one of the most appreciated oils in natural cosmetics for its skin care properties. It contains a great richness in linoleic and linolenic acid, intensely nourishes the skin, regenerating it and giving it a healthier appearance. This is a summarize of the main properties of rosehip oil for skin:
With rosehip you can make numerous cosmetics with excellent properties. Photo of lip balm with rosehip oil.
Skin elasticity: Its components penetrate the inner layers of the dermis, the fibroblasts, responsible for providing elasticity and firmness to the skin (synthesis of elastin and collagen).
Prevents the appearance of non-deep wrinkles: The oil forms a protective, nourishing and rejuvenating layer of the skin, which prevents dehydration and the appearance of wrinkles.
Skin rejuvenator: One of the main uses of rosehip is to stop skin aging and the appearance of skin blemishes. Trans-retinoic acid increases the regeneration capacity of the skin.
Skin antioxidant; In addition to the properties discussed above, rosehip oil contains vitamin E and beta-carotene, natural antioxidants that prevent skin deterioration by external agents, such as cold or solar radiation. It has been proven how this oil reduces premature skin aging.
What types of skin is the rosehip oil used for?
Rosehip oil is suitable for:
For all skin types, especially dry skin and mature skin (daily use as nutritious at night)
Sensitive or irritated skin
It leaves fatty residue, so it is not suitable in oily skin (use pure oil at night, or creams with less than 15% oil in its composition)
Remedy for scars
Wrinkles
Flaccidity
Scratches
Where to buy rosehip oil
In case of buying creams with rosehip, it is recommended to consult the ingredients of the cream: Rosehip oil should appear among the first ingredients (those of higher concentration). On the labels (INCI), the rosehip usually appears with the name : Rosa Moschata.




More information on rose oil
This article was endorsed by
Vicente Martínez Centelles
- Founder of the web and director. Teacher of natural sciences, expert in plants, natural remedies and botanical photography.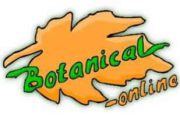 Written by
Editorial
Botanical-online team in charge of content writing