Potassium in advanced kidney disease
HOW TO CONTROL POTASSIUM IN CHRONIC KIDNEY INSUFFICIENCY
Why do you have to control potassium?
Potassium is a mineral that stimulates the kidneys and is harmful in case of advanced kidney disease. Many foods are rich in potassium, especially vegetables. For this reason, it is particularly difficult to achieve a very low dietary potassium intake for chronic renal failure.
What is potassium function in the kidneys?
To understand the function of potassium in the kidneys, we could say that it serves as "currency of exchange".
Each time the kidney removes minerals, such as sodium, it also removes potassium. Normally, all diets have lots of potassium and we daily get rid of large amounts of potassium through the urine.
For this reason, it is always said that, in people with normal renal function, the lack of potassium makes it impossible to eliminate excess sodium (salt) and Liquid retention occurs.
People with impaired kidney disease tend to accumulate potassium because their kidneys can not eliminate it, and this increase in potassium in the blood can lead to heart failure.
Therefore, normally potassium is advisable, but in people with kidney disease, its excess can be very harmful and should be avoided. The degree of restriction will depend on glomerular function.
How much potassium can be consumed in kidney disease?
In principle it is recommended to consume 3,000 – 3,500 mg of potassium a day, which is usual in a normal diet.
When to start controlling potassium?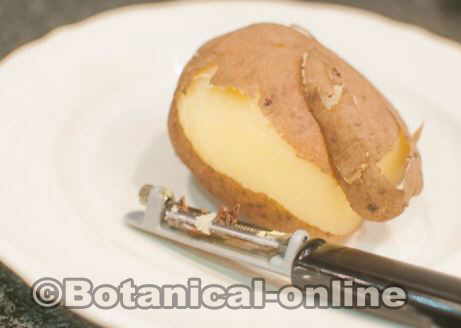 Fruits and vegetables are very rich in potassium, especially potatoes
Potassium levels are monitored periodically through blood tests. If the doctor so directs, the patient with kidney disease should control the ingestion of potassium. Usually this occurs when there is hyperkalemia (also called hyperkalemia), which are levels of this electrolyte too high in blood.
When glomerular filtration is severely affected, close to 20 ml / min (stage V or 5 of chronic renal disease), it is advisable to restrict potassium to the maximum, being more rigid in not exceeding 3,000 mg / dl and following the following recommendations very rigidly.
Some nephrologists, in clinical practice, prefer to start controlling potassium from glomerular filtration figures of 30-35 ml / min. In any case, avoid foods rich in potassium, or the combination of these, is advisable.
What are the consequences if you take too much potassium?
The risk of uncontrolled potassium is mainly the alteration of the heartbeat and the possibility of arrhythmia, bradycardia (slow heartbeats), cardiac arrest or ventricular fibrillation. For this reason, if the potassium levels (hyperkalemia or hyperkalemia) increase, a strict diet with a low potassium content should be followed.
First tips for decreasing potassium content
In the early stages of renal failure, the ingestion of potassium should be reduced through the ingestion of foods containing it in small quantities. Later, if the disease progresses, a number of tips are given to further decrease its content.
To reduce your dietary intake, it is recommended:
Avoid the abundant use of aromatic herbs, which are very rich in potassium. Idem for the infusions of the same. It is advisable to reduce their consumption and consume only those of medicinal use, such as turmeric. Herbal oil is also an excellent choice.
Avoid foods rich in potassium: such as dried fruits, mushrooms, spinach, chard, legumes, bananas and avocado.
Too much potato is not recommended as it contains too much potassium. Better to use other options such as rice, couscous, chickpeas or well boiled lentils, or others (see table of foods rich in potassium). They receive the same warning as potato or other tubers and foods rich in potassium, such as cassava, avocado, banana, buckwheat or quinoa, for the same reason.
Process potato so that it loses potassium. Potato is very rich in potassium and its content should be decreased. To do this, you should peel thick, chop, soak 1 hour, change the water and soak 12 hours, and boil.

Process to eliminate potassium from the potato
Low potassium diet for chronic kidney disease
Many foods are rich in potassium. In principle, it is advisable to avoid foods rich in potassium and also avoid the combination of these:
Avoid foods rich in potassium and the combination between them: dried fruits, mushrooms, spinach, vegetables, bananas and avocado.
Always peel all vegetables (fruits, vegetables, potatoes).
The most recommended vegetables (little potassium) are: eggplant, zucchini, pepper, cucumber, onion, pear, and apple. Peeling, soaking, boiling and roasting vegetables reduces their potassium content. Oil has no potassium.
Oil has no potassium and therefore it is suitable. Turmeric oil and / or herbs can be prepared.
In some cases, as in chemotherapy, low levels of potassium can be detected in the tests, in which case it is recommended to eat the previous foods rich in potassium: eat potatoes (boiled with skin), dates, almond drink, bananas, etc..
How to remove potassium from vegetables
When kidney disease progresses, and glomerular fitness decreases, it is necessary to use more strict guidelines to reduce potassium. Getting a low potassium diet is one of the most complicated dietary points for kidney disease, since many foods are high in potassium, especially vegetables.
ALL vegetables (including fruits and vegetables) have to be processed to lower their potassium content. To remove potassium from foods should be peeled, soaked, boiled and roasted vegetables (potatoes, fruits, vegetables and tubers).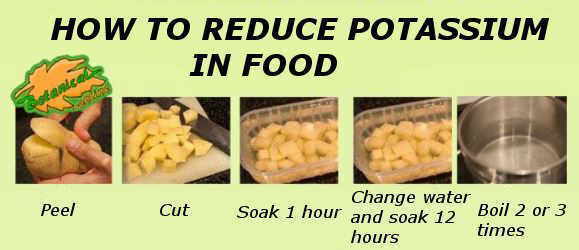 To remove potassium from food you should wash, peel, chop and soak all vegetables. This significantly reduces its potassium content.
Treatment to remove potassium from food
This process has been done with potatoes, fruits and vegetables:
1) Wash, peel and chop the fruit, potato or vegetables (carrot, zucchini,…)
2) Soak with plenty of water 1-2 hours
3) Change the soaking water
4) Soak all night (minimum 12 hours)
5) Once soaked, it can be added to recipes: sauted onion, grilled vegetables, vegetable stew, sautéed, tortillas, scrambled, baked apple, etc.
Notes:
– Potato is very rich in potassium, therefore it is recommended to change the water 2-3 times and boil it twice
– Legumes: minimum 36 h soaking (changing the water)
Everything, the more soaking and boiling, the better.
It can be flavored with oil
Mobile application to know if a certain food is suitable
For many people it is difficult to remember foods are rich or poor in minerals (phosphorus, sodium, potassium,…). We recommend a free mobile application that helps you know which foods are adequate and which are not. It is an application promoted in Spain by the Alícia Foundation and the Althaia Foundation, with the support of AMGEN, and is called PUKONO.
It provides a list with all foods classified with a traffic light, according to their content in potassium, sodium and phosphorus. If the traffic light is green, it indicates that you can eat. Amber, which can be taken in moderation, and red indicates that it can not be consumed.
*More information:
– How to eliminate phosphorus in chronic kidney disease
– Proteins in chronic kidney disease
– List of good and bad food for chronic kidney disease
– How much can you drink in chronic kidney failure?
– Supplements for chronic kidney failure


More information on kidney disease diet guide an other kidney diseases.
This article was endorsed by
Elisenda Carballido
- Dietitian nutritionist. Postgraduate in Phytotherapy and master in Nutrition and Metabolism.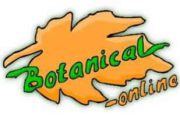 Written by
Editorial
Botanical-online team in charge of content writing