Recommended and prohibited foods for kidney failure
LIST OF RECOMMENDED FOODS FOR CHRONIC KIDNEY INSUFFICIENCY
Recommended foods for kidney failure
Chronic renal failure (CRF) has very strict dietary recommendations, especially when the disease is in its most advanced stages. Proteins and many minerals, such as phosphorus, potassium, sodium, must be controlled. The result is a rather monotonous and tasteless diet.
In the face of so many food deprivations, it is common for patients with CFR to eat poorly or inadequately. This fact leads to malnutrition and aggravation of renal function, with consequences on the patient's health, both in the physical (progressive loss of muscle mass) and in the psychosocial environment.
IRC food lists
This guide aims to facilitate the feeding of these patients and their families, to help their optimal nutritional status, which allows them to preserve the health of their kidneys. The following lists of recommended, non-recommended, and forbidden foods are listed below.
At the bottom of the page you can download it in PDF format for printing.
LIST OF ALLOWED AND PROHIBITED FOODS IN CHRONIC KIDNEY DISEASE
Food Groups

Recommended

Important: respect the amounts indicated in the diet

Avoid

White rice

White bread and biscotti

Rice pancakes (without salt)

Wheat flour

Homemade biscuit, without gasifier

Integral rice

Mold bread and whole wheat bread

Oats, buckwheat, millet, quinoa, etc. (whole grains)

Breakfast cereals

Lentils

Chickpeas

Fresh peas

Frozen peas

* All with previous soaking, 36h. Boil without salt or baking soda

Chickpea flour

Beans, white beans, pints, soy, tofu, "tempeh"

hummus

Always peeled, chopped, long (12 hours) and boiled.

Salads: longer soaking

Peppers, eggplant, leek, tomato, turnip

Lettuce, cucumber, cauliflower

Pumpkin, zucchini

Potatoes, carrot

Home-made purees without salt, with previously treated

Spinach, Swiss chard, beet

Canned food, pickles…

Vegetables soup

Gazpacho, salmorejo, vegetable creams and purees (lots of potassium)

Algae (very potassium)

Always peeled, chopped and long soaked (12 hours)

Fruits in general

Quince

Baked apple or pear (always skinless fruits and vegetables)

Light jam

Dried fruits

Natural or industrial juices

Those that can not be peeled: blueberries, raspberries, figs,…

Banana (very rich in potassium)

Seeds and oils

Extra virgin olive oil, which can be macerated with aromatic herbs

Avocado

Any dried fruit or seed (pipes, nuts, almonds,…)
Food Groups

Recommended

Important: respect the amounts indicated in the diet

Avoid

Egg

Egg white

Whole egg

Yolk

Flans, custards, and desserts with yolks

Meats

And fish

White fish: hake, dorado, rooster, sole, trout

Blue fish (best boiled): salmon, mackerel, bonito, fresh anchovy

Chicken, turkey, and meatballs or home burgers, with these minced meat at home (no store additives, no salt)

Clam, crab

Pork loin, rabbit

FCold meats, ham, sausages of any meat, Frankfurt, hamburgers (processed meat)

Canned fish or shellfish

"Crab sticks" or "surimi"

Mussel, sardines

Viscera (liver, pate and offal)

Broth pills

Dairy

Soy drink *

Semi-skimmed milk

Burgos cheese (without salt)

Curd

Spread cheese light *

* See on the label that the word "phosphates" does not appear..

Yogurt of any kind

Whole and skimmed milk

Cream, curd

Goat and sheep dairy products (cheese, milk, yogurt)

Cheese brie, cheddar, cured, mozzarella, parmesan

Spread cheese

Dressings and condiments

Olive oil is the best dressing that can be used.

Honey

Herbs (they have an enormous amount of potassium)

Sauces, industrial

IMPORTANT: All ultraprocessed foods are strongly discouraged:

Refreshments with gas / additives / alcohol: coke, fanta, bitter and soft drinks in general, beer, wine, distillates. Water with gas (lots of salt).

Industrial bakery, cookies, snacks (additives)

Sausages and other processed meats, pizzas and precooked food of any kind
*More information:
– Proteins in chronic kidney disease
– How much can you drink in chronic kidney failure?
– How to eliminate dietary phosphorus for kidney failure
– How to remove potassium from food
– Supplements for chronic kidney failure


More information on kidney disease diet guide an other kidney diseases.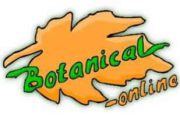 Written by
Editorial
Botanical-online team in charge of content writing